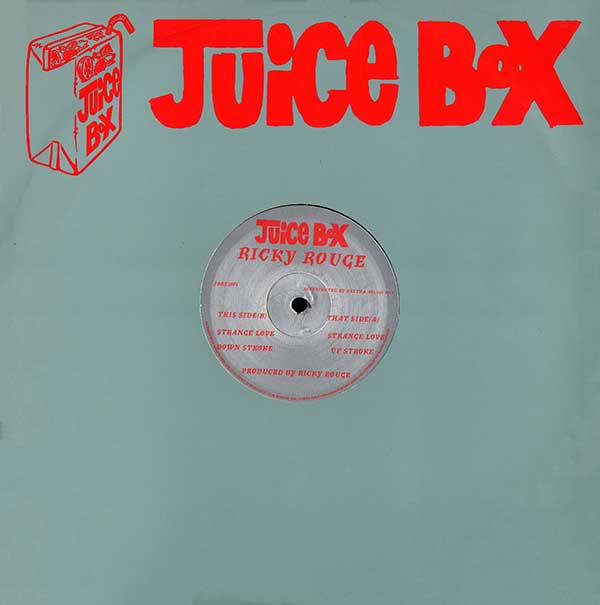 Ricky Rouge - StrangeLove
UK 1993 12" Single; Juice Box: JBOX 1008 [Juice Box company sleeve]

5:05 Strange Love Up Stroke
5:09 Strange Love Down Stroke

Released:

1993.
Credits:
Produced by Ricky Rouge.
Comments:
Ricky Rouge apparently is another pseudonym for Gerald - he appears under this name for the 'From Manchester With Love.Net' compilation. This track was later released under the Dutch Label 'Fresh Fruit', and also appears on many of their compilation albums.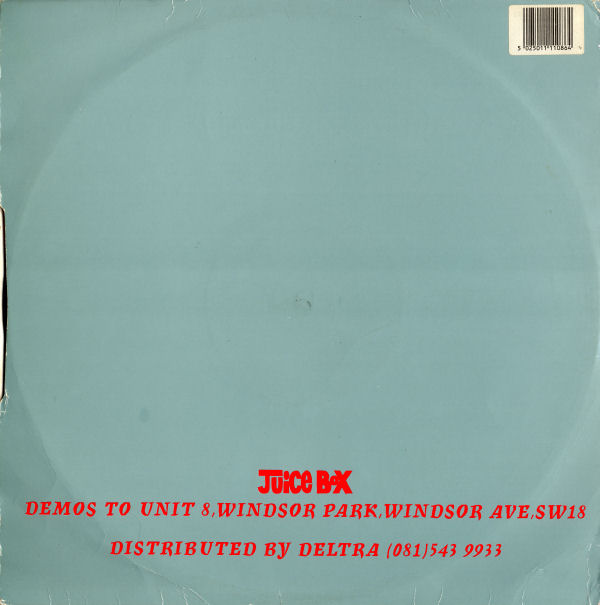 Ricky Rouge - Strange Love - UK 12" Single - Back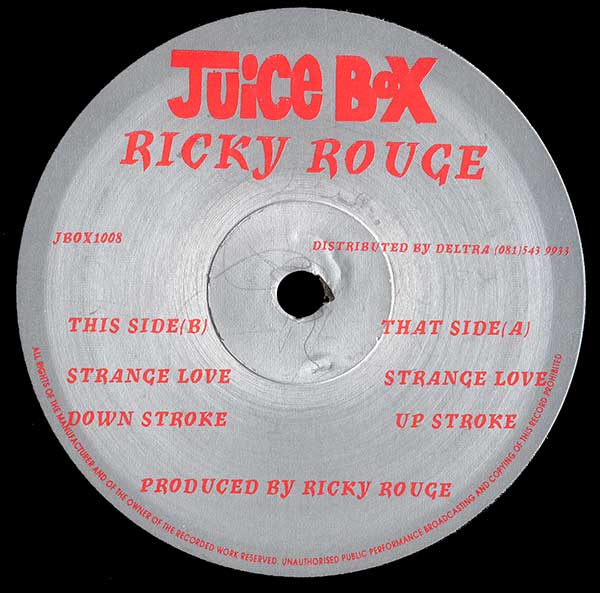 Ricky Rouge - Strange Love - UK 12" Single - Side A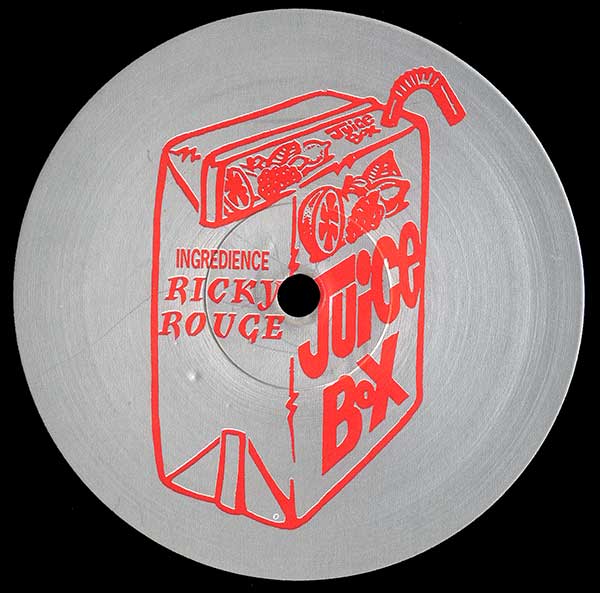 Ricky Rouge - Strange Love - UK 12" Single - Side B