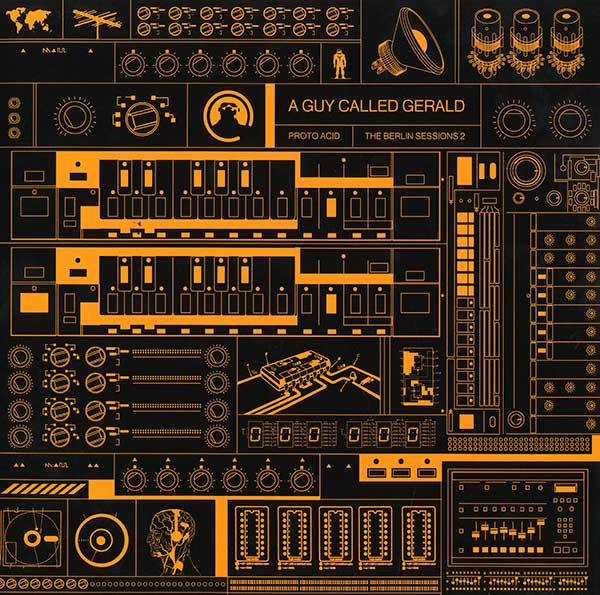 A Guy Called Gerald - Proto Acid: The Berlin Sessions 2
DE 2007 CDR; Laboratory Instinct: LI012 [Promo CDR in plastic wallet]
DE 2007 12"; Laboratory Instinct: LI012

08:01 Voltar (Bring Da Rain Mix)
12:09 Sweet You (Bitter Mix)
Released:
25th May 2007.
Credits:
Written by A Guy Called Gerald.
Press Release:
Following last year's first critically acclaimed 'Proto Acid' album, the Berlin-based acid house innovator A Guy Called Gerald provides a taster for what to expect from the second instalment.

'Voltar' (Bring Da Rain mix) starts off with shuffling drums and tribal beats, but as the track evolves, haunting sounds and what could be a Native American Indian chanting are gradually introduced. 'Voltar' builds and builds, reaching a filtered climax, and, after it breaks down, a tripped out bass lends it a more DJ-friendly direction. The end result is an adventurous take on house music. 'Sweet You' is an entirely different matter and shows that Gerald is still adept at crafting deep dance floor grooves. Subtle breaks and understated drums provide the basis for dreamy Motor City chords, a plunging, resonating bassline and old school piano keys. As its title suggests, 'Sweet You' is a beautifully evocative piece of music that'll appeal to the heart, head and feet.
Don't miss this opportunity to sample the latest experiments from Gerald's lab!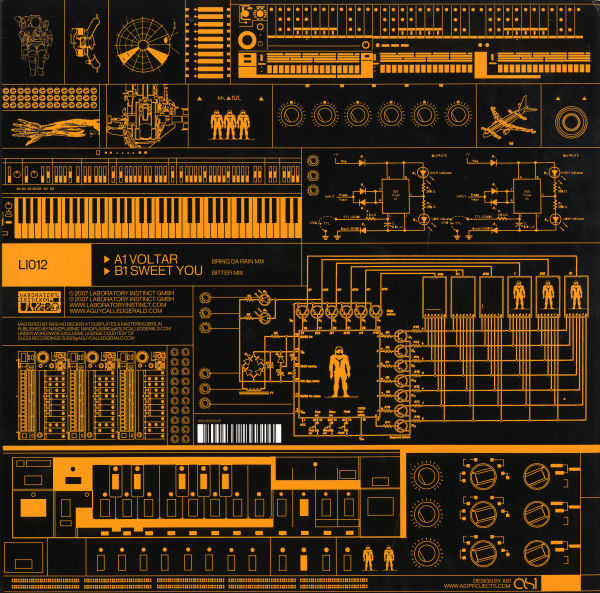 A Guy Called Gerald - Proto Acid: The Berlin Sessions 2 - German 12" Single - Back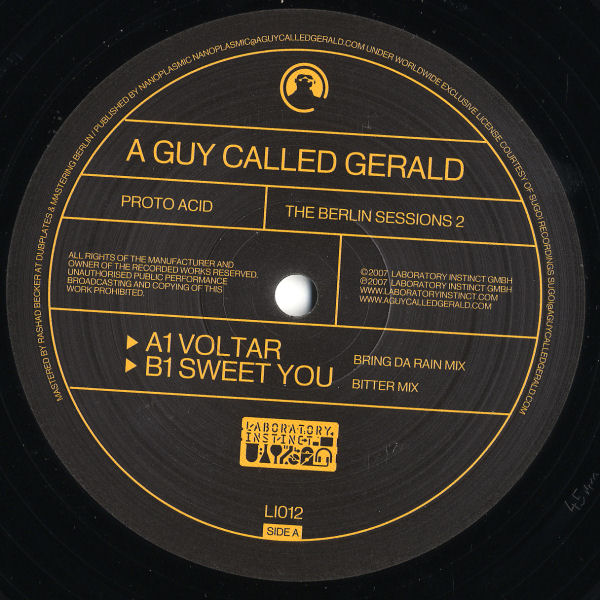 A Guy Called Gerald - Proto Acid: The Berlin Sessions 2 - German 12" Single - Side A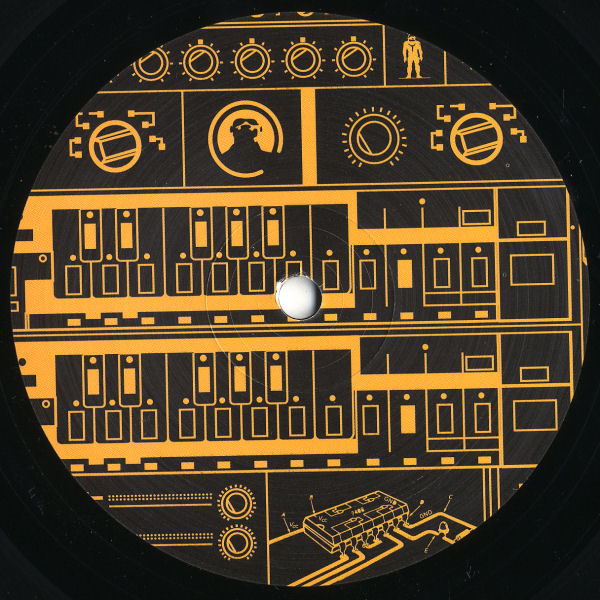 A Guy Called Gerald - Proto Acid: The Berlin Sessions 2 - German 12" Single - Side B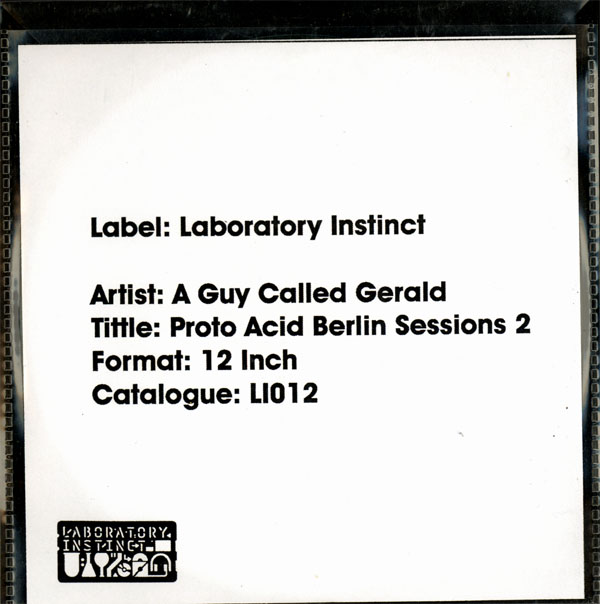 A Guy Called Gerald - Proto Acid: The Berlin Sessions 2 - German Promo CDR Single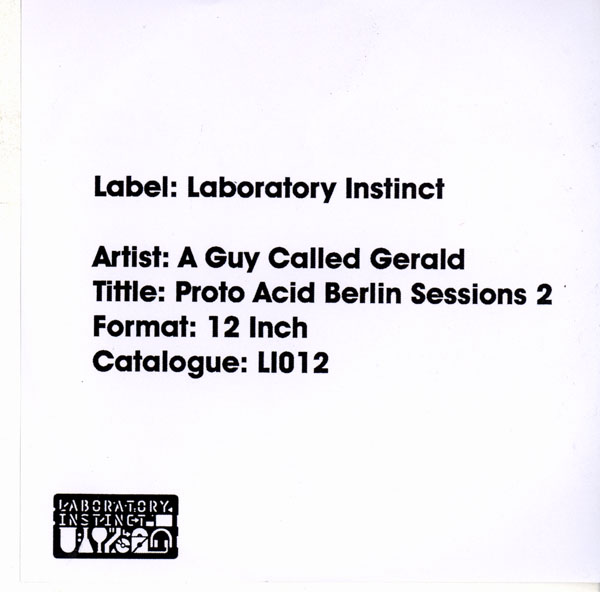 A Guy Called Gerald - Proto Acid: The Berlin Sessions 2 - German Promo CDR Single - Cover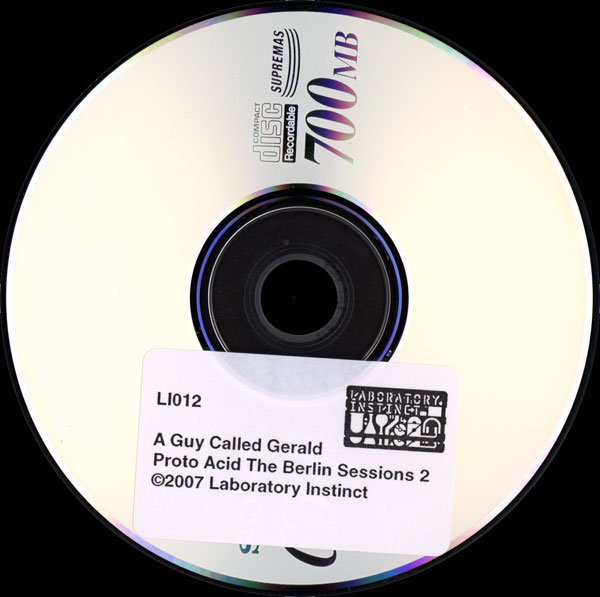 A Guy Called Gerald - Proto Acid: The Berlin Sessions 2 - German Promo CDR Single - CDR