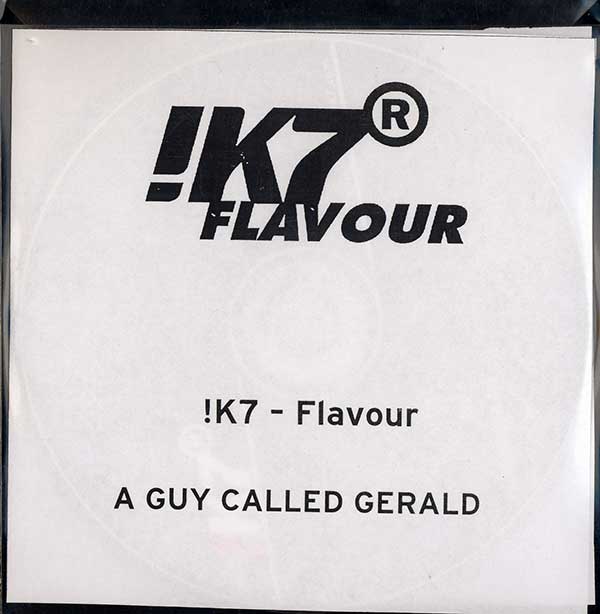 A Guy Called Gerald - !K7 Flavour (Mix CD)
FR 2003 CDR; Studio !K7: <No Cat umber> [Promo CDR]
1:08:00
Global Communications - 76.14 [actually "14:31"]
Space Link - Timezone
Glance - Music On Sunday
Peace Orchestra - Shining / Truby Trio Mix
Peace Orchestra - Shining / Uptight Mix
Next Evidence - Sands Of Time
Capries - Inception
Sporto Cantes - Nickson
Tosca - Chocolate Elvis
Released:

Promos released in October 2004.
12" Single released 6th December 2004.
Credits:
Mixed by A Guy Called Gerald.
Comments:
Gerald's K7 Flavour Mix pressed on a promo CD-R, and given free to those who bought "Essence" from K7's website. The only way to receive the CD-R was to be offered it via a pop-up window on their website - it wasn't automatically given away with the "Essence" CD.
Via Virgin Atlantic, the mix could be listened to on their radio station on flights, entitled "Relax into your flight".
The mix was available via the K7 website and can now be listened via Gerald's Soundcloud page here.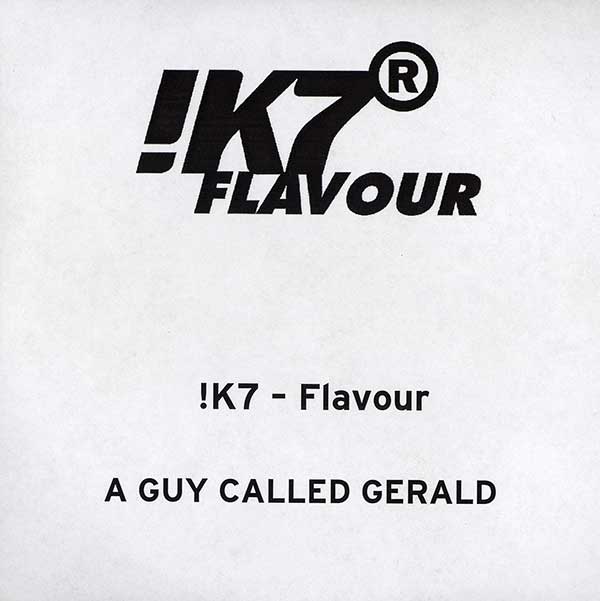 A Guy Called Gerald - !K7 Flavour - German Promo CDR - Front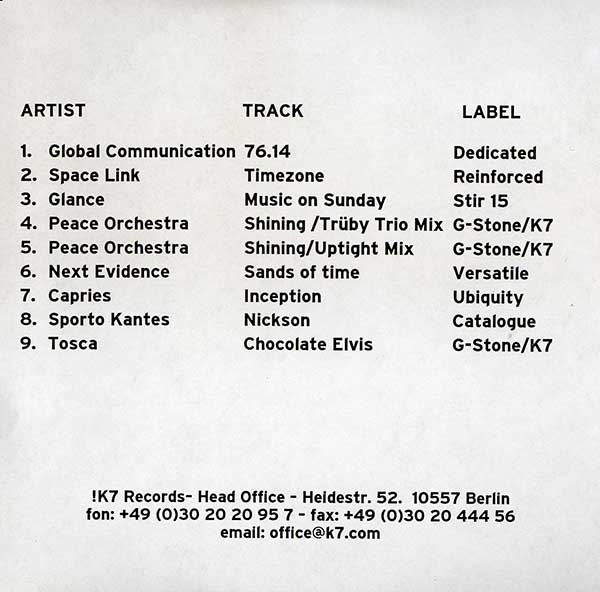 A Guy Called Gerald - !K7 Flavour - German Promo CDR - Back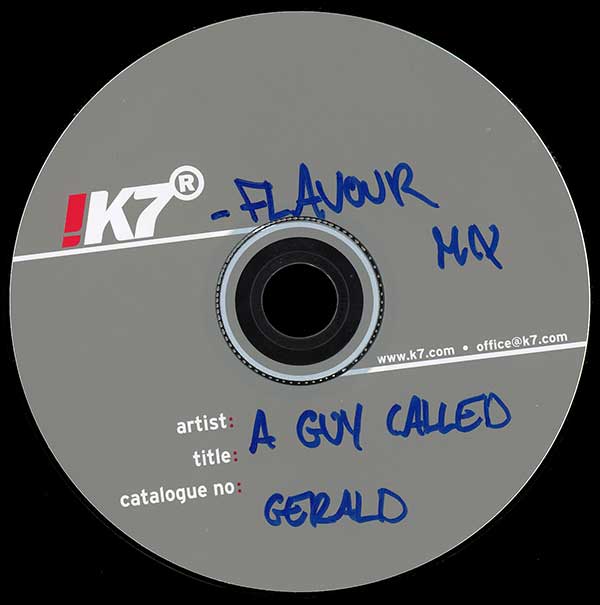 A Guy Called Gerald - !K7 Flavour - German Promo CDR - CDR