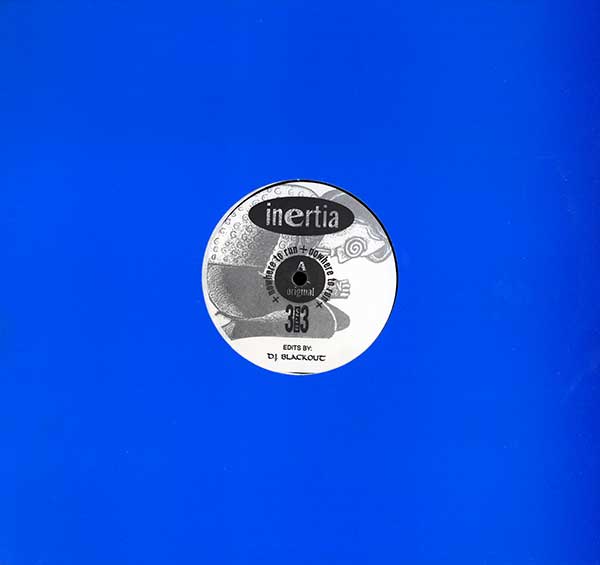 Inertia - Nowhere To Run
US 1991 12" Single; 33RPM / Retroactive; SP-12 [Actual record plays at 45RPM - 33RPM is the label!]
7:45 Nowhere To Run (Original) [Edits by D.J. Blackout]
7:55 Nowhere To Run (Re-Edit) [Edits by D.J. Blackout]
Released:
1991.
Credits:
Written by A Guy Called Gerald.
Edits by D.J. Blackout (aka Damon Booker).
Comments:
"Evidently his digital stuff (sp-12)... This was a Retroactive record, Retroactive was a label run by Carl Craig & Damon Booker. This record came out at the end of that partnership."
"At the time, since Gerald was on CBS, he couldn't use his name. We drove him around during his visit in my car (we showed him Derrick May's mom's old house). The video footage he shot was used in the "Automanikk" video." - Alan Oldham.
The record label is actually '33RPM', part of Retroactive Records. The actual record plays at 45RPM! :-)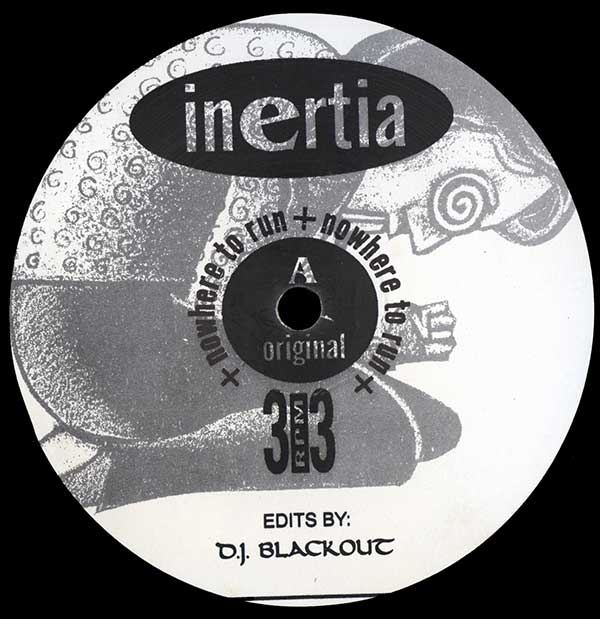 Inertia - Nowhere To Run - US 12" Single - Side A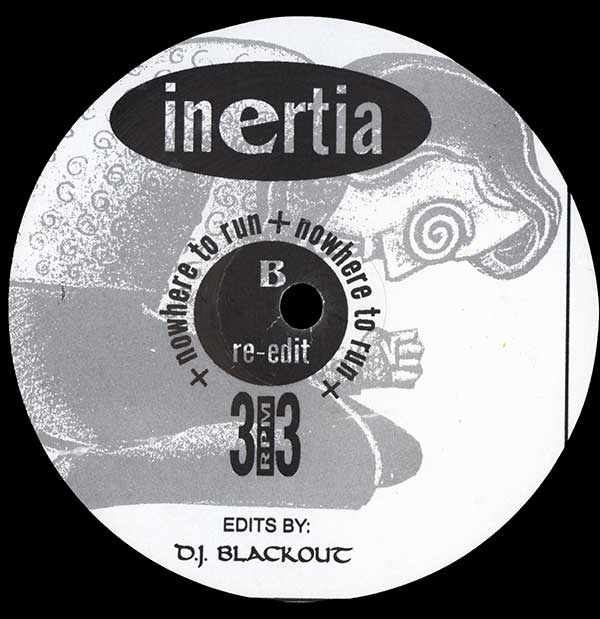 Inertia - Nowhere To Run - US 12" Single - Side B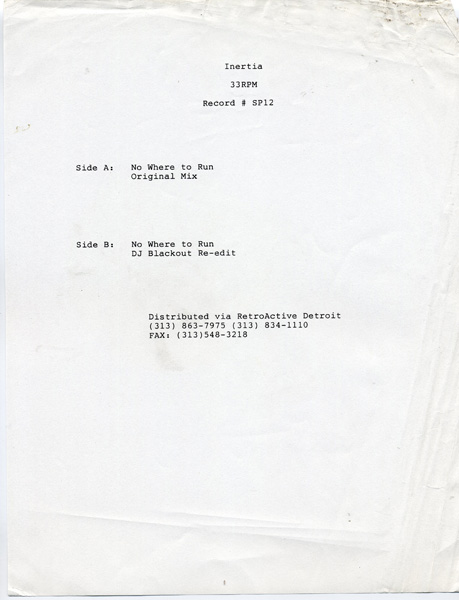 Inertia - Nowhere To Run - US 12" Single - Press Release