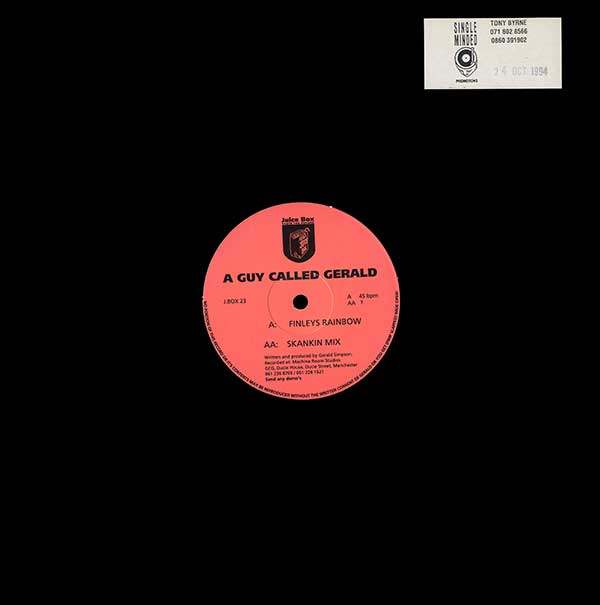 A Guy Called Gerald - Finleys Rainbow
UK 1994 12" Single; Juice Box: J.BOX 23 [No picture sleeve]

5:00 Finley's Rainbow (Original)
4:35 Finley's Rainbow (Skankin Mix)

Released:

7th November 1994.
Credits:
Written by A Guy Called Gerald and Finley Quaye.
Vocals by Finley Quaye.
Reviews:
Finleys Rainbow Original Release reviews.
Press Release:
A GUY CALLED GERALD
"FINLEY'S RAINBOW"

Hot on the heels of Gerald's widely acclaimed remix of Suns of Arqa's "Govinda's Dream", comes his latest offering on the Juice Box label, "Finley's Rainbow".

A gut massaging, crystalline, slow-burning monster, this is the record that confirms A Guy Called Gerald's status as the master of ambient Jungle.

It is released on November 7th.

Taste the future....
Comments:
Finley is of course Finley Quaye who later re-worked this track into 'Sunday Shining' for his 'Maverick A Strike' album. Gerald also remixes several of his songs for some of his singles.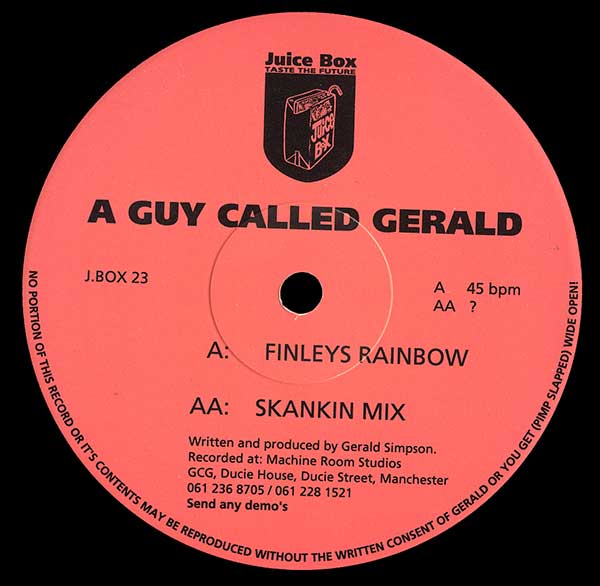 A Guy Called Gerald - Finleys Rainbow - UK 12" Single - Side A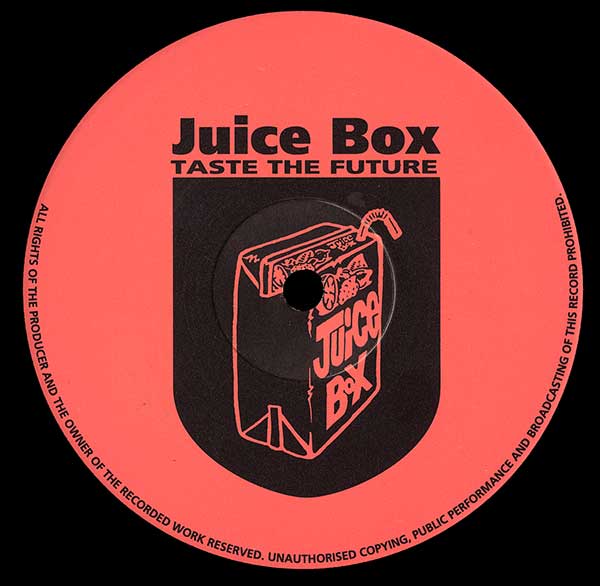 A Guy Called Gerald - Finleys Rainbow - UK 12" Single - Side AA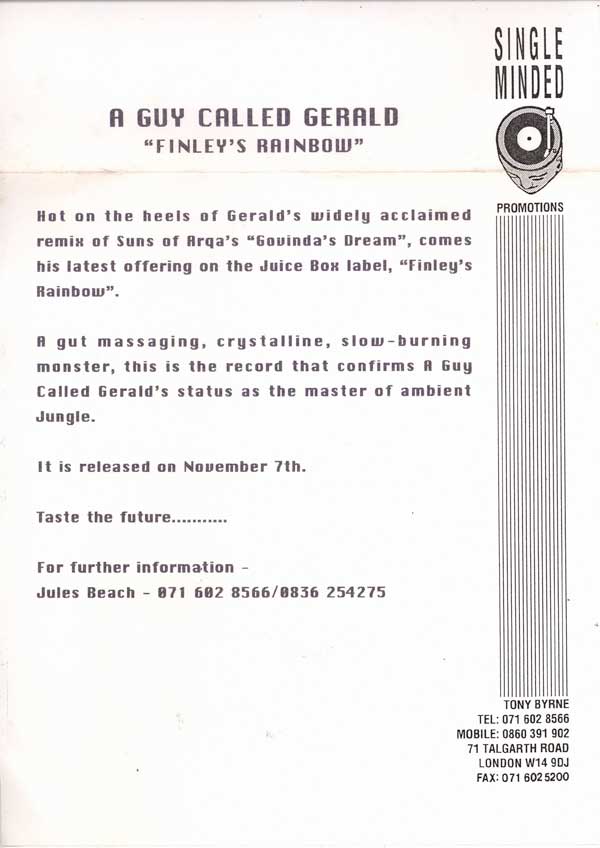 A Guy Called Gerald - Finleys Rainbow - UK 12" Single - Press Release