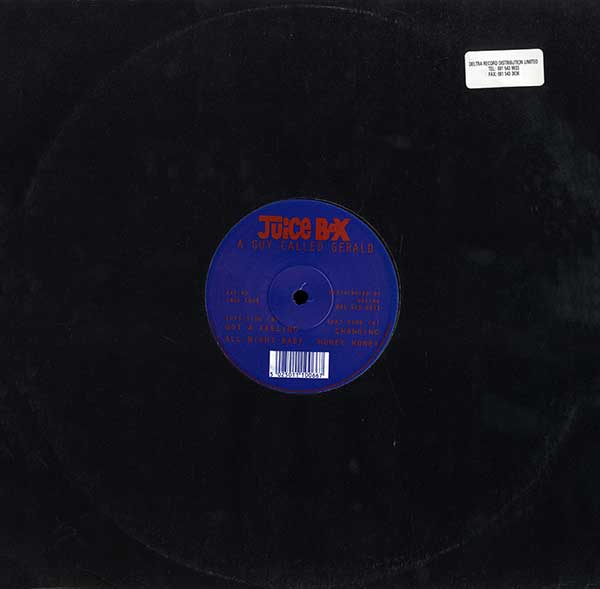 A Guy Called Gerald - Forever Changing EP
UK 1992 12" Single; Juice Box: JBOX 1006 [No picture sleeve]

5:20 Changing
5:10 Money Honey
4:57 Got A Feeling
5:03 All Night Baby

Released:

7th December 1992.
Press Release:
JUICEBOX RECORDS
Here it is the 6th release on Juicebox Records, a truly underground sound for a truly underground label.
A Guy Called Gerald releases a four track ep entitled "Forever Changing" on Monday the 30th.
The tracks are as follows:
Side One
1. CHANGING
2. MONEY HONEY
Side Two
1. GOT A FEELING
2. ALL NIGHT BABY
The catalogue number for "Forever Changing" is JBOX 6 available on Juicebox Records distributed by Deltra Record Distribution and available on 7th December 1992.

Credits:
Written by A Guy Called Gerald.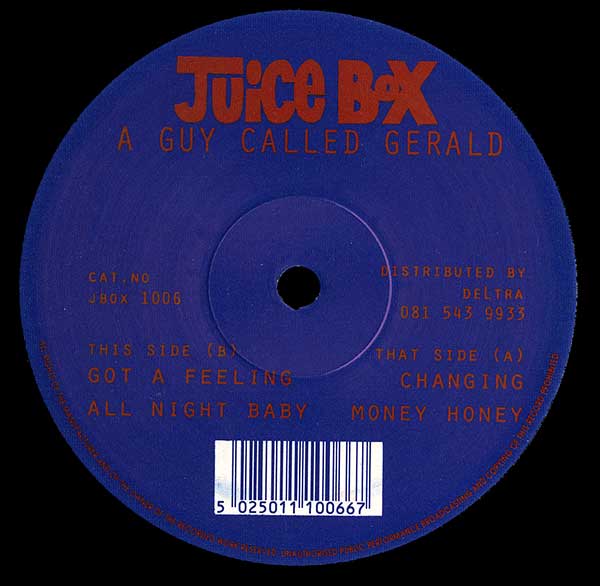 A Guy Called Gerald - Changing / Got A Feeling - UK 12" Single - Side A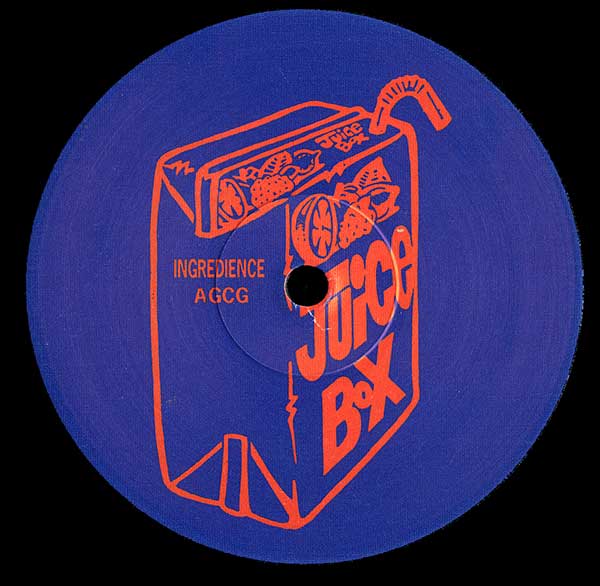 A Guy Called Gerald - Changing / Got A Feeling - UK 12" Single - Side B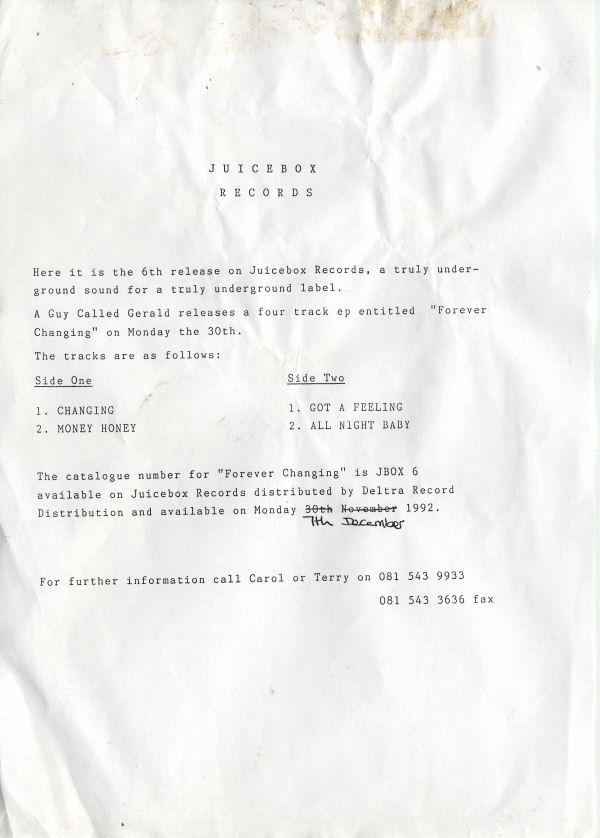 A Guy Called Gerald - Changing / Got A Feeling - UK 12" Single - Press Release