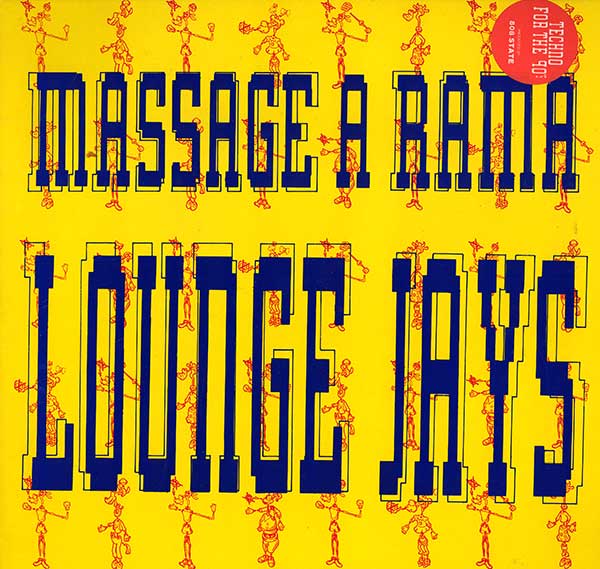 Lounge Jays - Massage-A-Rama
UK 1989 12" Single; WAU! Mr Modo: EMS 002 T [White-label promo "stamped labels"]
UK 1989 12" Single; WAU! Mr Modo: EMS 002 T [Promo - "Pre-Release"]
UK 1989 12" Single; WAU! Mr Modo: EMS 002 T [Blue letters on sleeve]
UK 1989 12" Single; WAU! Mr Modo: EMS 002 T [Black letters on sleeve]
Tracks:
05:19 Massage-A-Rama
06:53 Sex Mechanic
Released:

April 1989 (as stated in Music Master Singles Catalogue, 3rd Edition, 1990).
Credits:
Produced by 808 State featuring A Guy Called Gerald.
'An Anti Smiley Campaign - Made By Robots In The North Of England'.
Comments:
Lounge Jays are actually 808 State under another name! Released on the Orb's record label, WAU! Mr-Modo.
Update (2002): "During 2001, Massey recovered 60 minutes of unreleased acid material from the '88 era. Richard James (Aphex Twin) loved it and so, through his Rephlex label, it is going to get released! The CD will include bonus material in the form of the Lounge Jays' "Massage-A-Rama" and "Sex Mechanic" (both for the first time on CD) as well as a recording from 808 State's first ever gig at the Boardwalk club in Manchester! Possibly it will be supported by a vinyl EP. Hopefully those unreleased Newbuild re-mixes (from 1999) by Graham, Gerald & Martin will finally see the light of day! Release date? Considering there has already been 18 months of work involved, it could be Christmas 2003 before this labour of love is released"
Both tracks later appeared on 808 State's "Prebuild" album - released through Rephlex Records.
Link to: WAU! Mr-Modo text discography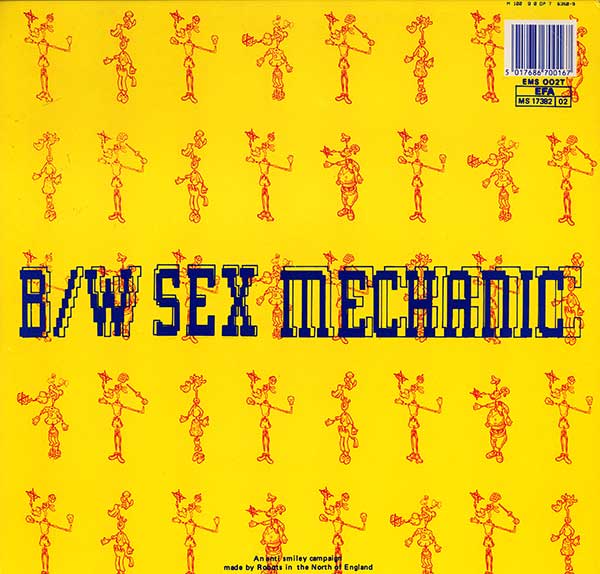 Lounge Jays - Massage-A-Rama - Blue Letters - UK 12" Single - Back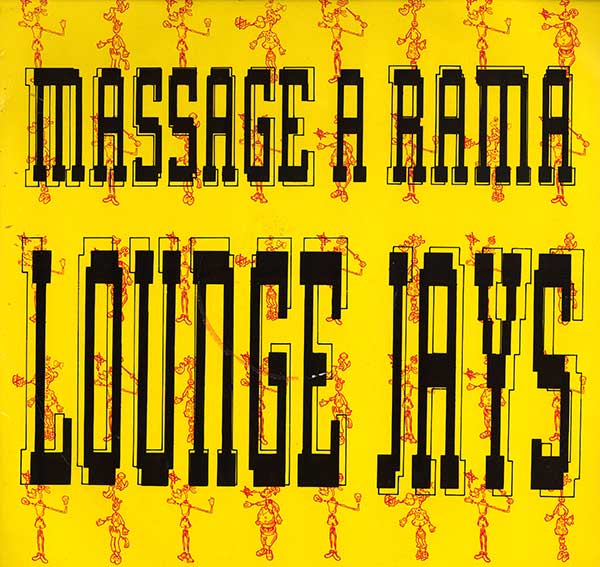 Lounge Jays - Massage-A-Rama - Black Letters - UK 12" Single - Front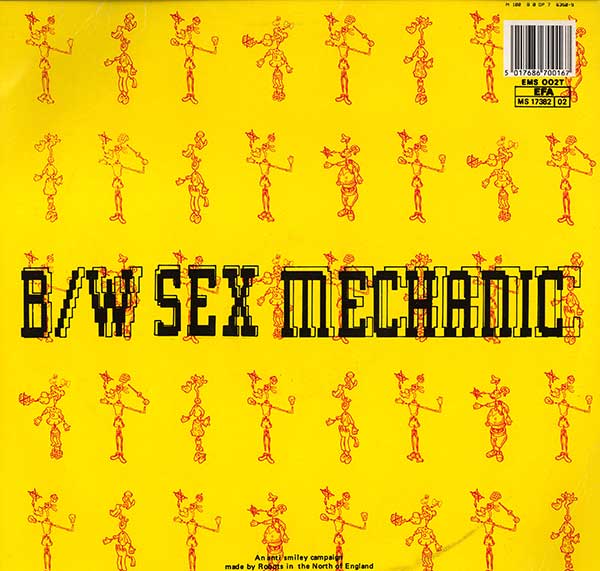 Lounge Jays - Massage-A-Rama - Black Letters - UK 12" Single - Back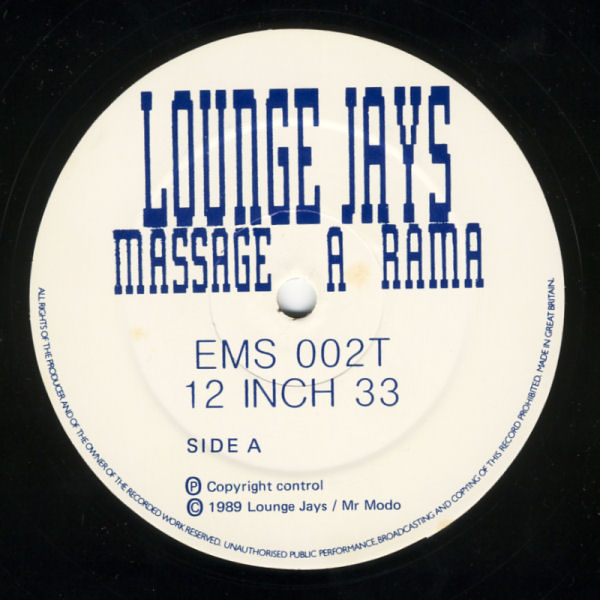 Lounge Jays - Massage-A-Rama - UK 12" Single - Side A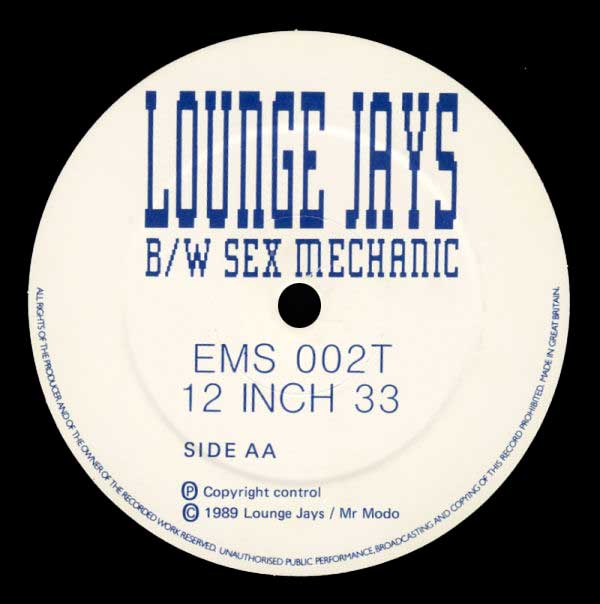 Lounge Jays - Massage-A-Rama - UK 12" Single - Side AA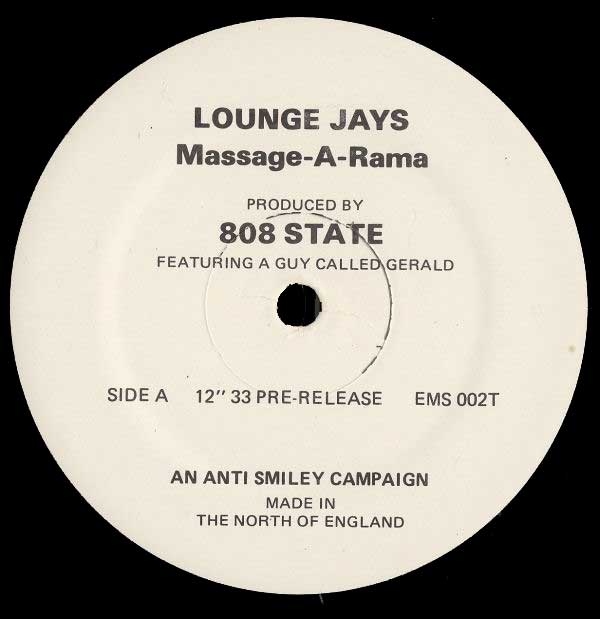 Lounge Jays - Massage-A-Rama - UK Promo 12" Single - Side A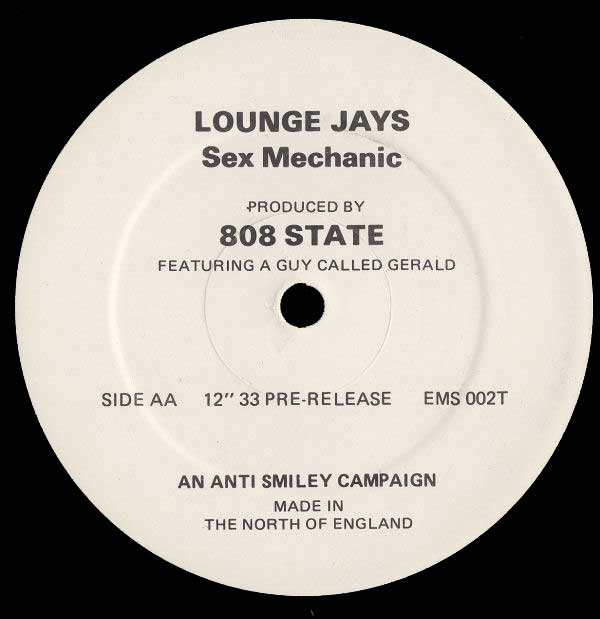 Lounge Jays - Massage-A-Rama - UK Promo 12" Single - Side AA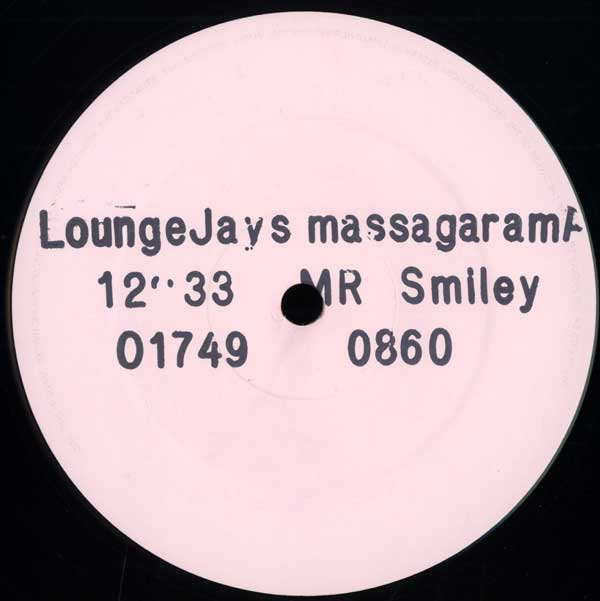 Lounge Jays - Massage-A-Rama - UK White-Label Promo 12" Single - Side A

Lounge Jays - Massage-A-Rama - Release Date Details - Music Master Singles Catalogue - 1990 (page L37)