808 State - Quadrastate (original release)
UK 1989 LP; Creed Records; STATE 004 [White Label Promo]
UK 1989 LP; Creed Records; STATE 004 [31st July 1989]
Tracks:
6:28 Pacific State
0:51 106
6:07 State Ritual
5:13 Disco State
4:57 Fire Cracker
6:07 State To State

Released:

31st July 1989.
Credits:
Artwork By Peek Design.
Producer - State 808.
Recorded, programmed, and edited by Graham Massey.
Produced for 808 State Productions.
Recorded at Spirit Studios, Manchester November '88 - March '89.
Thanks to: Eastern Bloc, Ron, Adam, Barker Inc. Catering by Betty. Spiritual advisor - Dr. Hill. Hair by Dave. Made in M/cr, England. Creed Records, 1989.
Pressed at Orlake Records.
Comments:
Pacific State - written by 808 State in association with Gerald Simpson.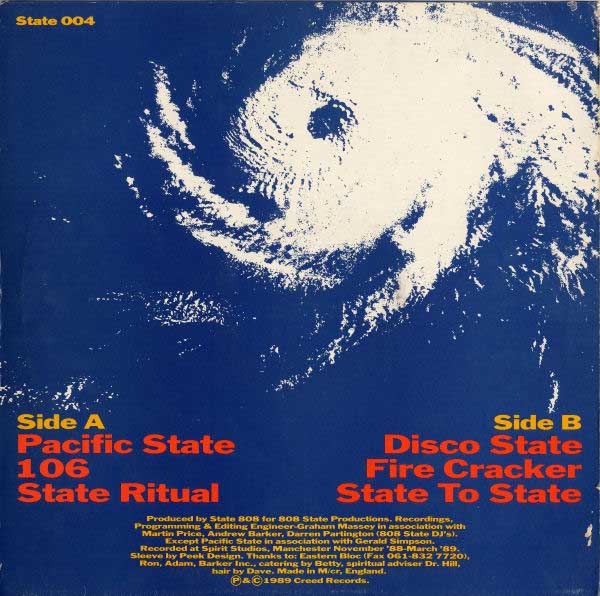 808 State - Quadrastate - UK LP - Back

808 State - Quadrastate - UK LP - Credits
808 State - Quadrastate - UK LP - Side A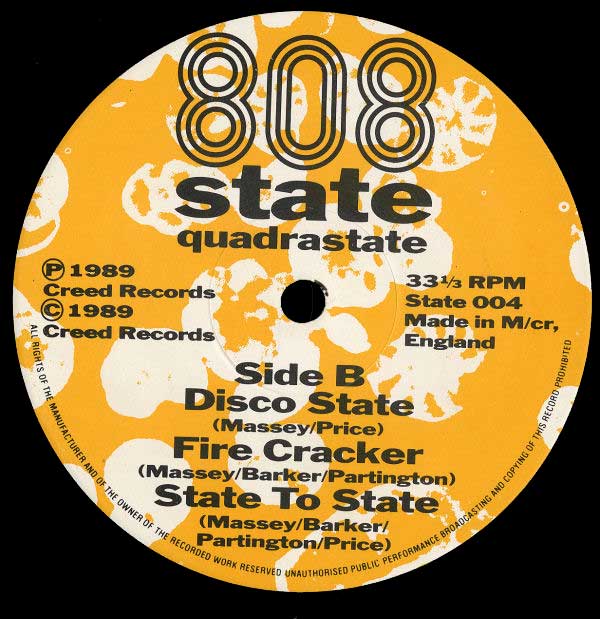 808 State - Quadrastate - UK LP - Side B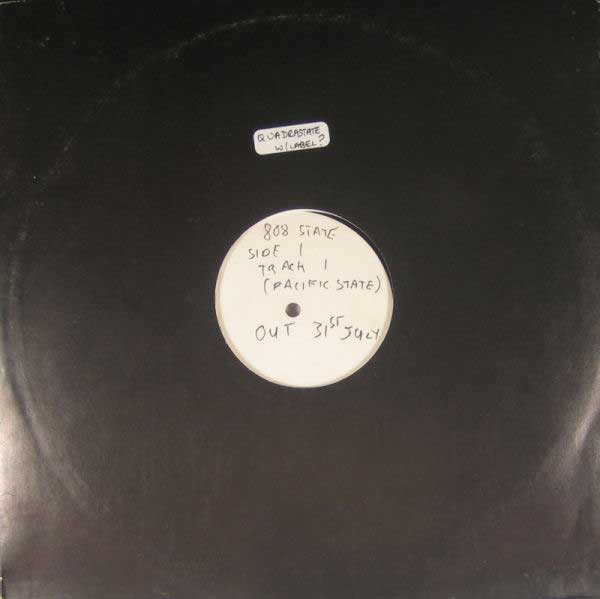 808 State - Quadrastate - UK White-Label Promo LP - Front