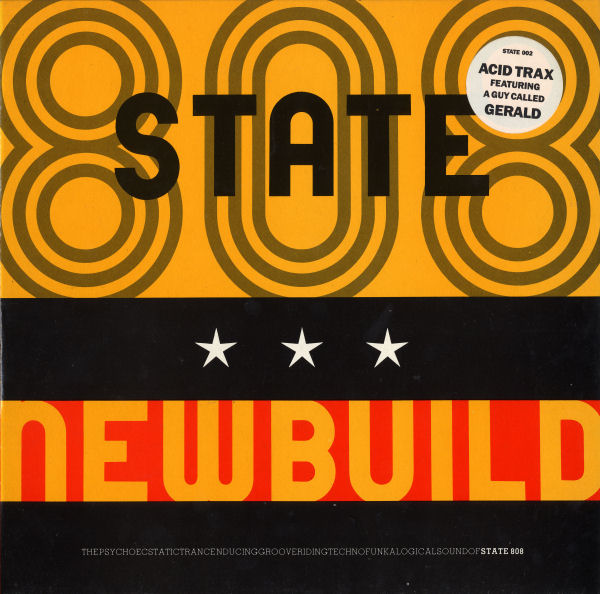 808 State - Newbuild
UK 1988 LP; Creed Records: STATE 002 [Promo white label with writing on label]
UK 1988 LP; Creed Records: STATE 002 [Later copies with sticker on sleeve]
UK 1999 3xLP; Rephlex: CAT 080 LP
UK 1999 CD; Rephlex: CAT 080 CD
Tracks:
6:14 Sync/Swim
5:57 Flow Coma
7:27 Dr. Lowfruit (4 a.m. mix)
4:55 Headhunters
5:17 Narcossa
3:55 E Talk
5:20 Compulsion
Released:

reed LP: August 1988.
Rephlex (UK): 19th April 1999.
Rephlex (US): 4th May 1999 - distribution through EVA / Caroline.
Credits:
Produced by 808 State for State808 Productions.
All titles Simpson/Massey/Price.
Recorded at Spirit Studios, Manchester, Jan 88.
808 State 88 Team: Graham Massey, Gerald Simpson & Martin Price. .
Reviews:
Press Release:
Rip-off or straight-up cultural exchange between the USA and Manchester? Graham Massey was never entirely sure. But one thing remains certain - a glitch occurred in the transatlantic transfer of ideas and 1988's "NEWBUILD" was the product.
As a group, Massey, Martin Price and (A Guy Called) Gerald Simpson were never primarily interested in the increasing amount of dance music that was making its way out of Chicago and Detroit and towards Manchester between '86 and '88. The idea of "jacking" records meant little to 808 STATE. It was only with the advent of the full-on mental weirdness of the Acid that the real connection was made and flashpoint achieved.
These were alien sounds. Sounds without cultural baggage. Sounds that didn't feel the need to sound real. These were the days before Roland had its renaissance. No-one wanted drum machines that sounded like drum machines. The 808, 909 and 303 were the slices of redundant technology you'd easily find at Johnny Roadhouse and other second-hand music shops around Manchester. 808 STATE'S technology on this album was far from "hi". Hi-tech meant expensive, which meant out of the question. Original Acid house like this became a necessity for three simple reasons; inspiration, affordability and availability.
Music of the future made by virtually redundant boxes might seem quite quaint now, but "NEWBUILD" was made before computers dominated production. All the sounds on this album, bar a few, are triggered by the drum machine. This is why you can hear mistakes on the album as it was laid down live to two-track tape recorder. Incidentally, the master tape, long-since disintegrated, was nicked out of a skip from the back of the BBC, Manchester. It had been spliced and diced heavily enough to get binned, even before 808 got their hands on it.
The great thing about "NEWBUILD" now is that it hasn't been diminished by the passage of time. It's still dirty, cavernous, messy, full of mistakes and profoundly f***ed up - Acid house from a brief period before it all went loved-up, blissed-out, whatever. "NEWBUILD" is unhinged, genuinely lysergic, made all the more vivid by the overwhelming sense of optimism that a new music was being formed right here and right now. The tyranny of formula had not yet made its presence felt on the scene.
The injustice, if you're looking for it, is that out of that whole Manchester scene of the time, the Inspiral Carpets and the Stone Roses are seen as history's heroes. All the while, Gerald's "Voodoo Ray" and 808's "NEWBUILD" were championing a whole new way of making music, a music that had no reference and didn't need or want anything to do with guitars.
Listening to "NEWBUILD" today, it still sounds righteous, necessary and inspired - the blueprint for any musician looking to start off n the right foot. Not even "Acid Tracks" itself sounds as good today as a track like "Narcossa".
Not bad for an album named after a housing project in Bolton.
Richard Hector-Jones

Comments:
Indie chart placing, 29th October 1988. Highest entry: 12. Weeks in Chart: 2.
One of the most influential UK Acid House albums, "Newbuild" was (until recently) unavailable and extremely rare. The only 808 State album that Gerald contributes to all of the tracks, this is cited as the Aphex Twin's favourite album, and was thus reissued on Rephlex records in 1999, finally making it onto CD. An EP was due to be released off the album featuring mixes by Gerald, Graham Massey, Martin Price, and the Aphex Twin. The Aphex mix has now appeared on an EP titled "2 Remixes by AFX" - out on Rephlex/Men Records - the track being "Flow Coma".
Update (2002): "During 2001, Massey recovered 60 minutes of unreleased acid material from the '88 era. Richard James (Aphex Twin) loved it and so, through his Rephlex label, it is going to get released! The CD will include bonus material in the form of the Lounge Jays' "Massage-A-Rama" and "Sex Mechanic" (both for the first time on CD) as well as a recording from 808 State's first ever gig at the Boardwalk club in Manchester! Possibly it will be supported by a vinyl EP. Hopefully those unreleased Newbuild re-mixes (from 1999) by Graham, Gerald & Martin will finally see the light of day! Release date? Considering there has already been 18 months of work involved, it could be Christmas 2003 before this labour of love is released".
Repressed: 6th December 2004.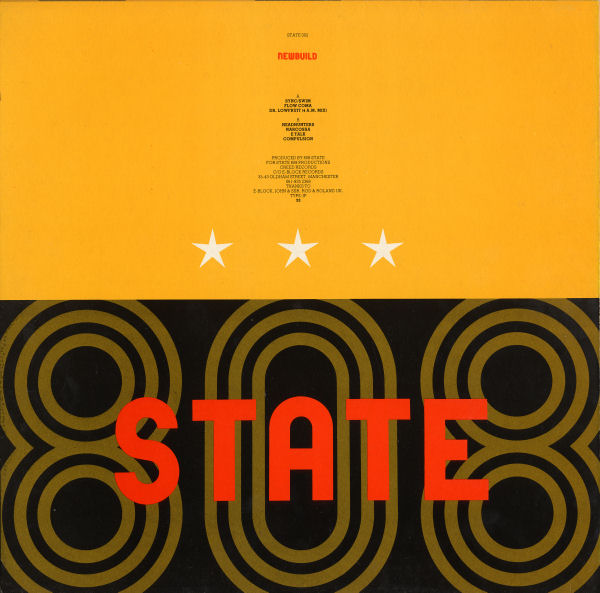 808 State - Newbuild - UK Creed LP - Back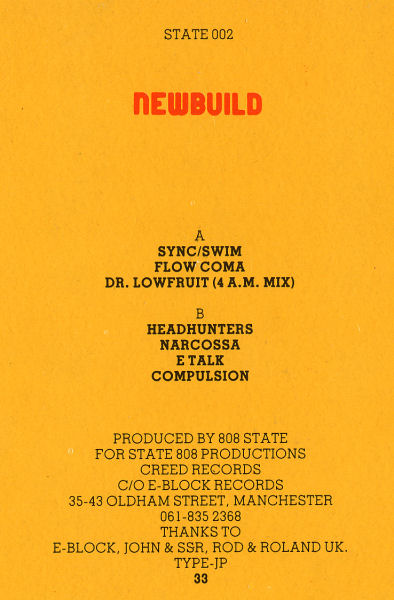 808 State - Newbuild - UK Creed LP - Credits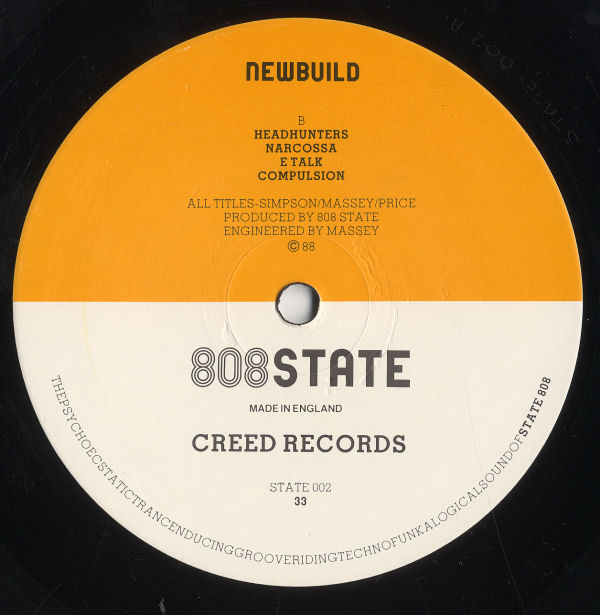 808 State - Newbuild - UK Creed LP - Side A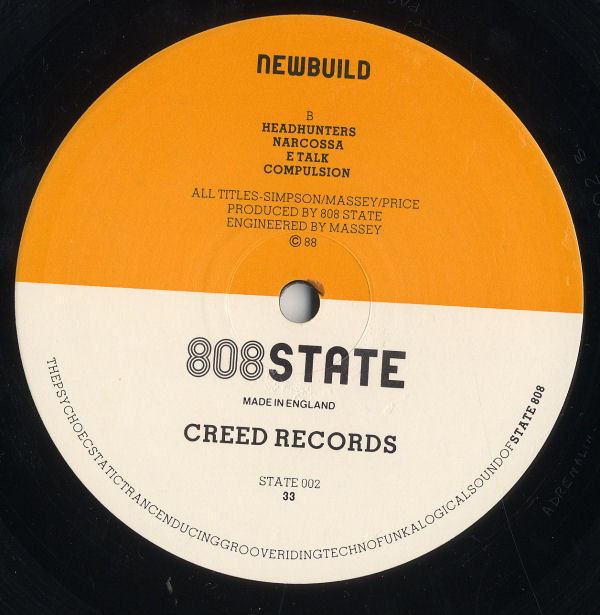 808 State - Newbuild - UK Creed LP - Side B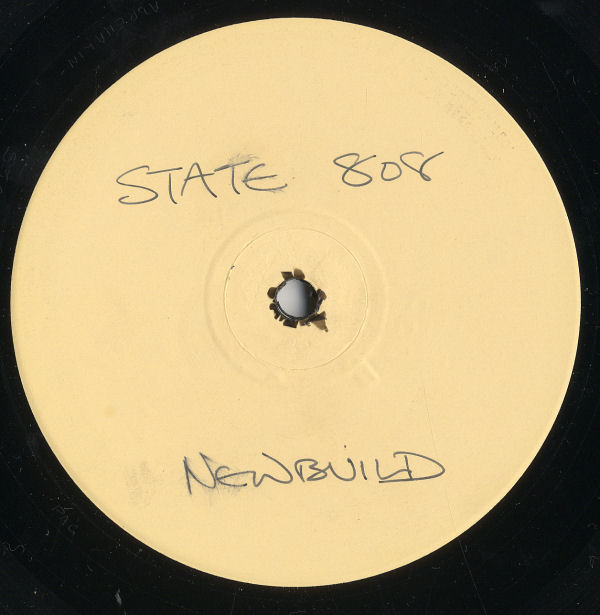 808 State - Newbuild - UK Creed Promo LP - Side A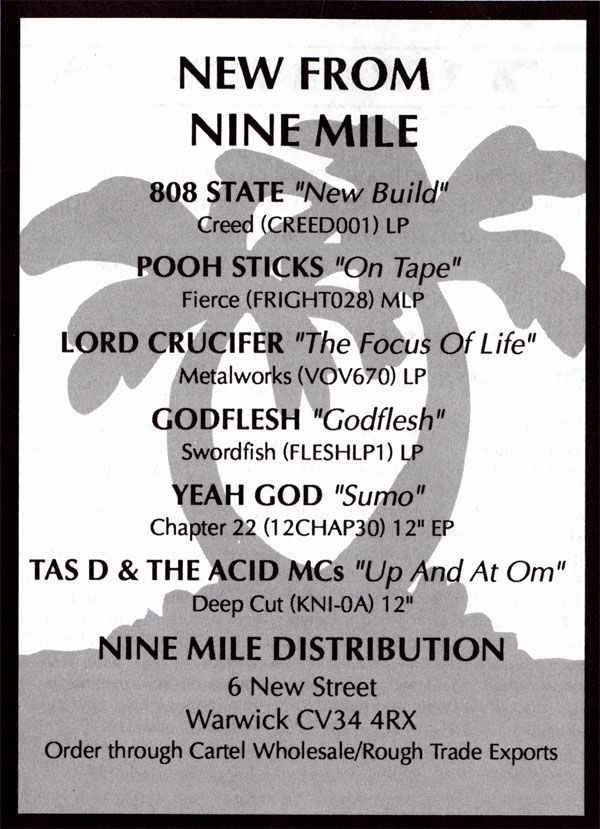 808 State - Newbuild - UK Creed LP - Advert (The Catalogue, #63, September 1988)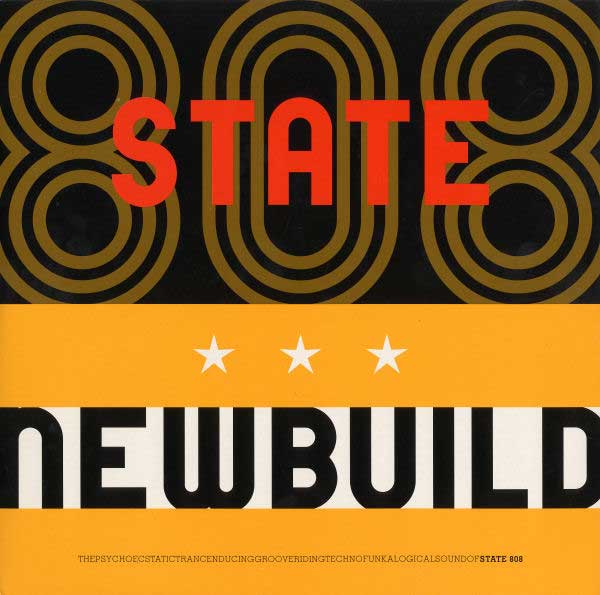 808 State - Newbuild - UK Rephlex 3xLP - Front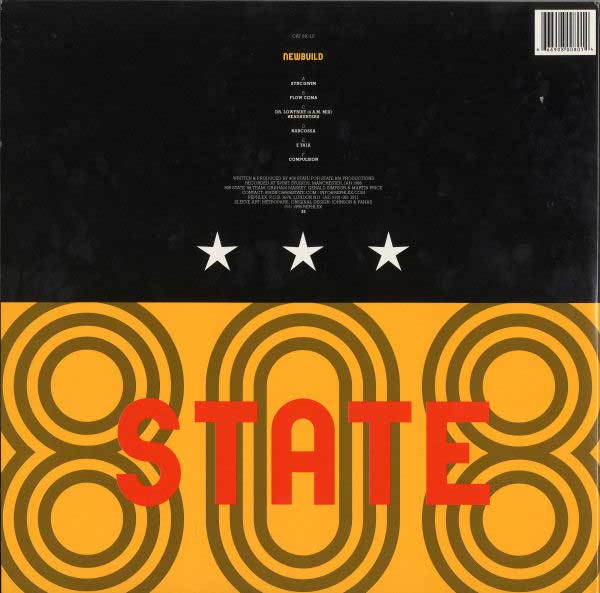 808 State - Newbuild - UK Rephlex 3xLP - Back
808 State - Newbuild - UK Rephlex 3xLP - Credits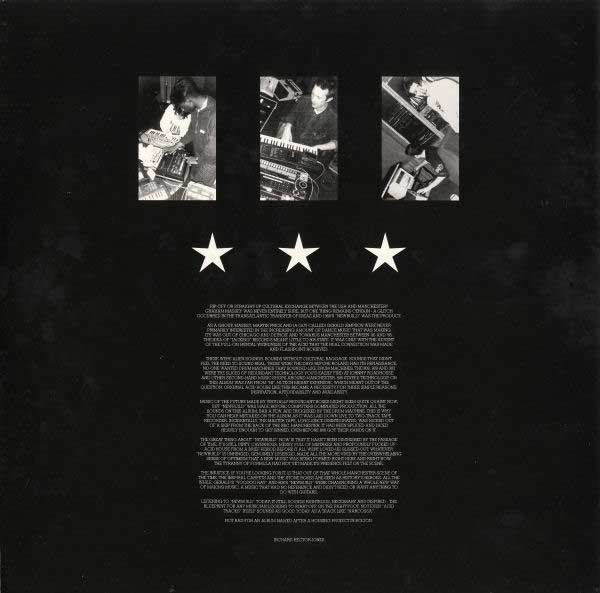 808 State - Newbuild - UK Rephlex 3xLP - Inner Sleeve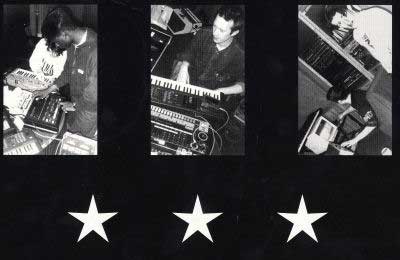 808 State - Newbuild - UK Rephlex 3xLP - Photos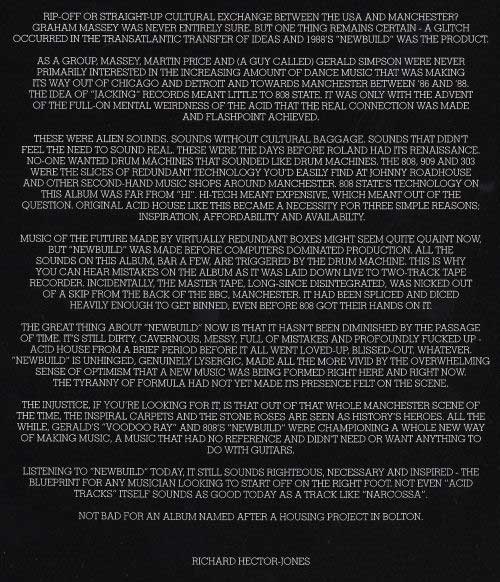 808 State - Newbuild - UK Rephlex 3xLP - Richard Hector-Jones Text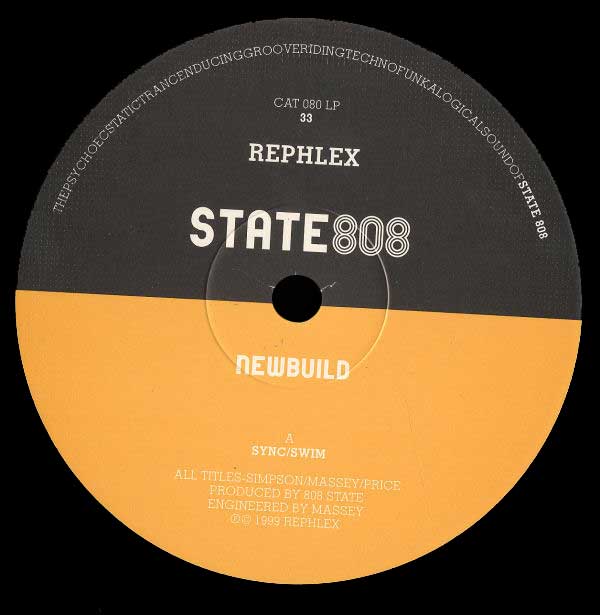 808 State - Newbuild - UK Rephlex 3xLP - Side A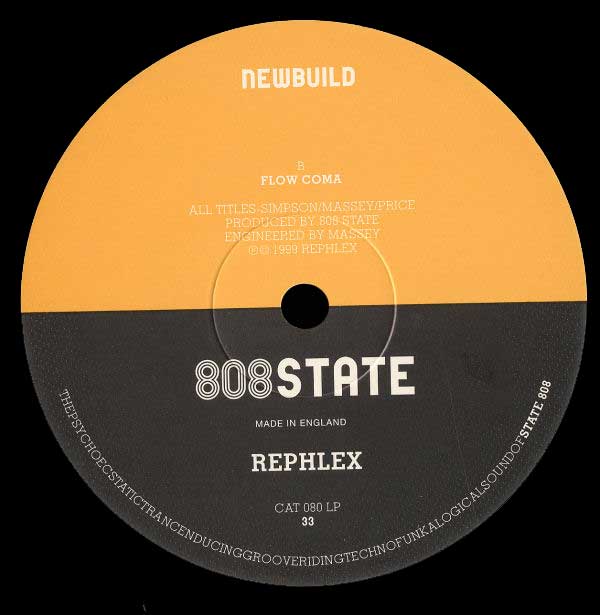 808 State - Newbuild - UK Rephlex 3xLP - Side B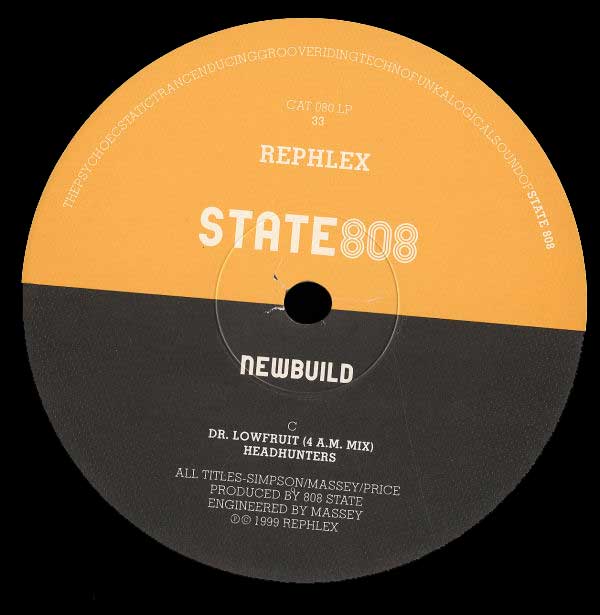 808 State - Newbuild - UK Rephlex 3xLP - Side C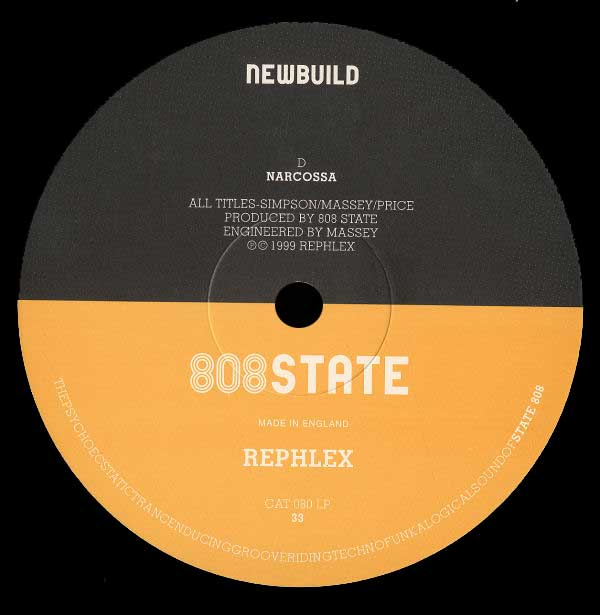 808 State - Newbuild - UK Rephlex 3xLP - Side D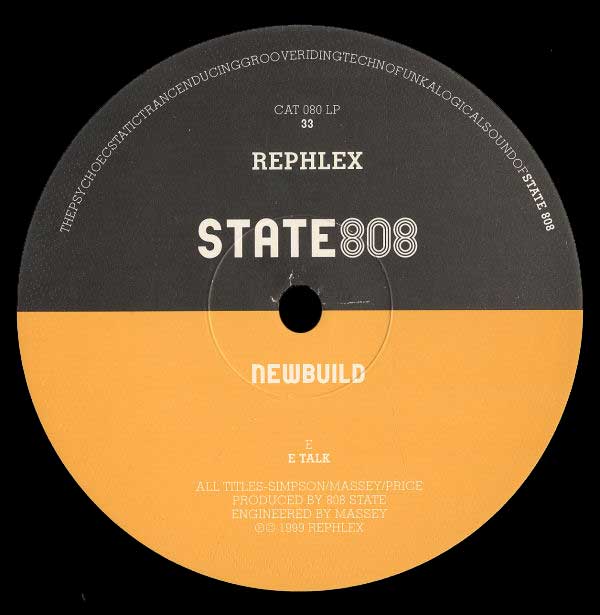 808 State - Newbuild - UK Rephlex 3xLP - Side E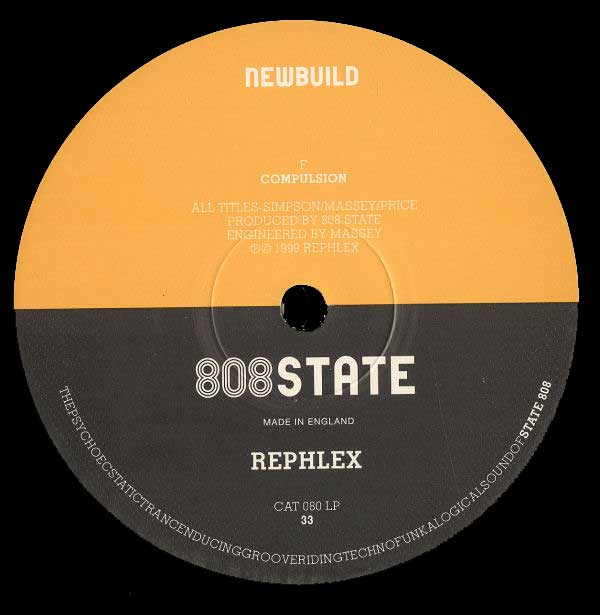 808 State - Newbuild - UK Rephlex 3xLP - Side F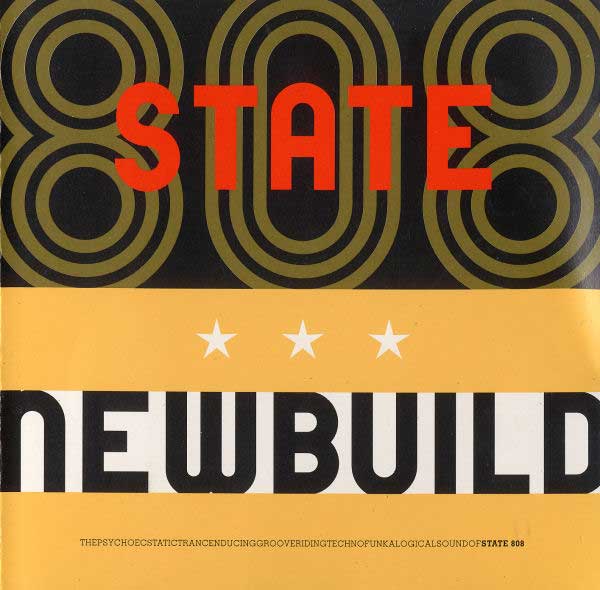 808 State - Newbuild - UK Rephlex CD - Front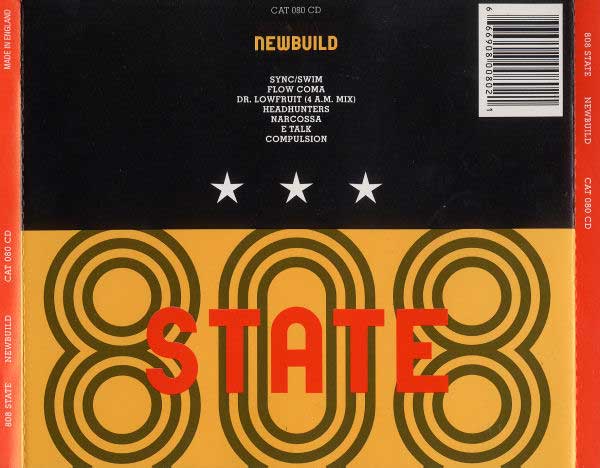 808 State - Newbuild - UK Rephlex CD - Back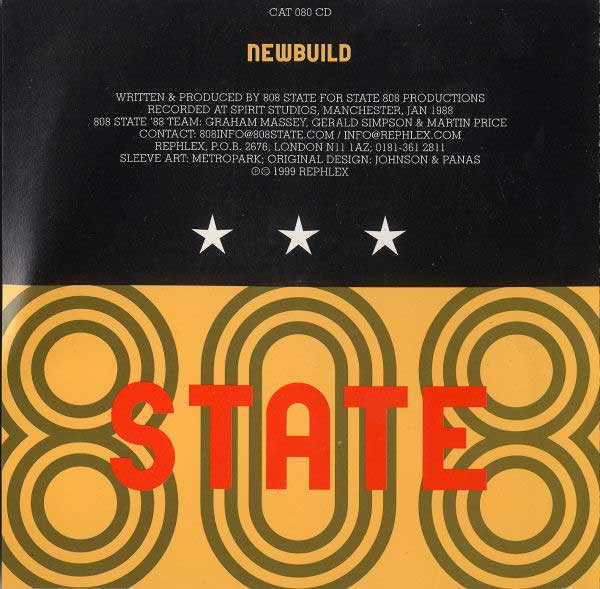 808 State - Newbuild - UK Rephlex CD - Insert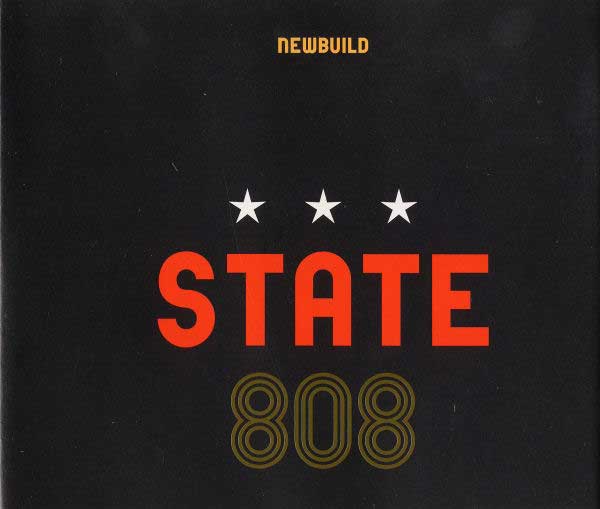 808 State - Newbuild - UK Rephlex CD - Inner Tray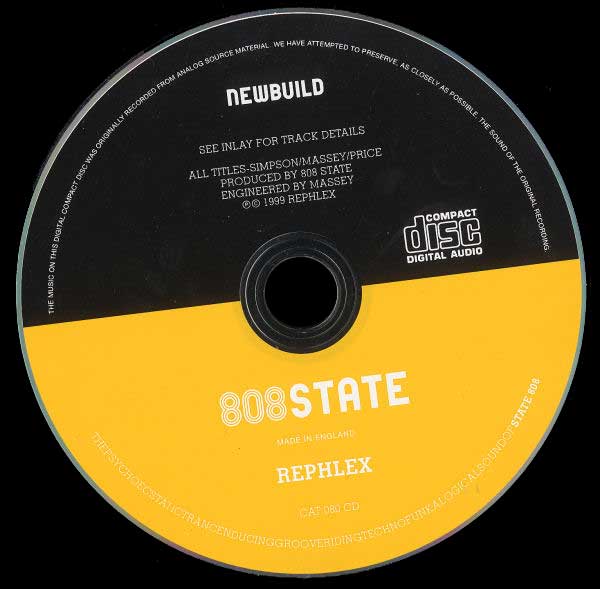 808 State - Newbuild - UK Rephlex CD - CD