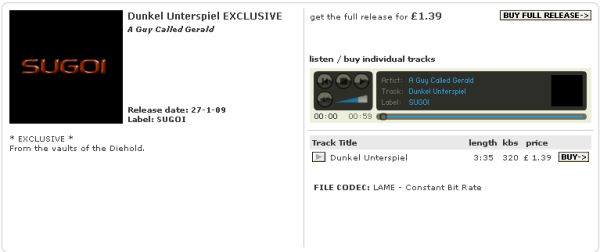 A Guy Called Gerald - Dunkel Unterspiel

UK 2009 MP3; SUGOI: <No Cat Num>

3:35 Dunkel Unterspiel

Released:

27th January 2009.

Comments:

* EXCLUSIVE *
From the vaults of the Diehold.

320 kbps, LAME - Constant Bit Rate.

MP3 Link Page:

Was originally available via Gerald's IThinkMusic web shop, but no longer available.