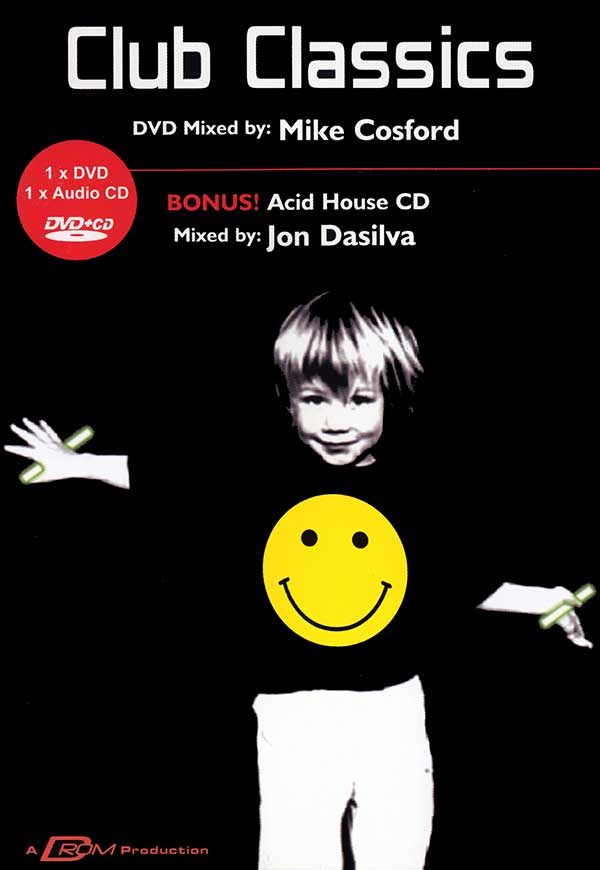 Various - Club Classics - Universal Stories Of Dance
UK 2002 DVD+CD; DROM Productions: DROM14 [DVD: Regions 1-6]
AU 2001 DVD+CD; Warner Vision: 8573867382 [DVD: Regions 1-6]
6:45 Annette "Dream 17"
Released:

UK: 2002.
Australia: 18th October 2001.
Credits:
Dream 17 Annette
Written by: Close / Pickering / Topping / Rouge) BMG Music Publishing Ltd./Skysaw Music.
(P) 1988 BMG Entertainment International UK & Ireland Ltd.
Produced by T Coy / R Rouge.
Issued under licence from BMG Entertainment International UK & Ireland.
Comments:
This DVD features an extra CD mixed by Jon Dasilva, which includes Annette's "Dream 17" amongst the mix, as well as a couple of tracks by Derrick May. The DVD itself, also includes tracks by Future Sound Of London "Papua New Guinea" and the Sabres Of Paradise "Smokebelch II" to bizarre visuals. For more info, check out Michael D's review page.

Annette are Gerald (using the pseudonym 'R. Rouge' aka 'Ricky Rouge') and T-Coy.

T-Coy is an early Manchester-based UK house project of Mike Pickering (Hacienda DJ, Quando Quango, M-People), Simon Topping (A Certain Ratio) and Ritchie Close. 'T-Coy' allegedly stands for 'Take Care Of Yourself'.

The UK Release was called 'Club Classics: Universal Stories Of Dance' and has a totally different cover to the Australian release.
Various - Club Classics - UK DVD/CD - Back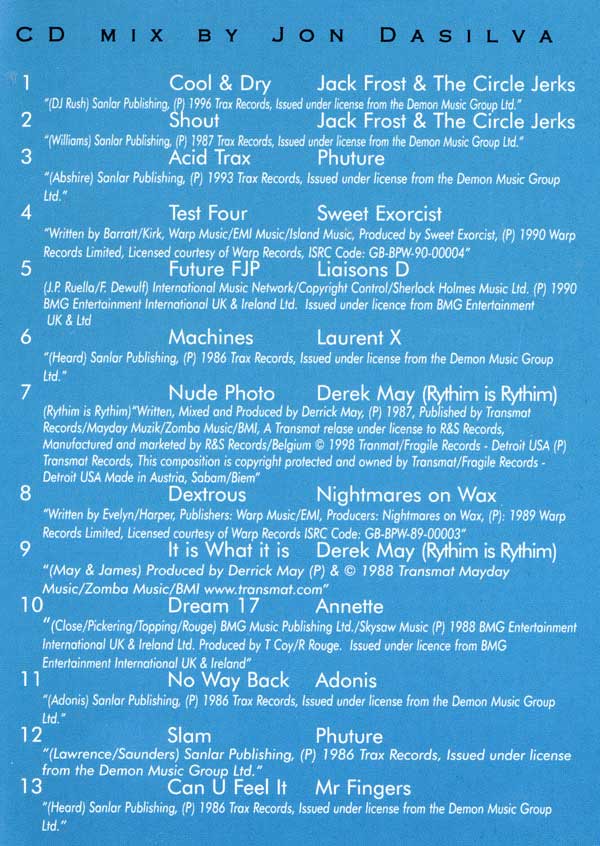 Various - Club Classics - UK DVD/CD - Credits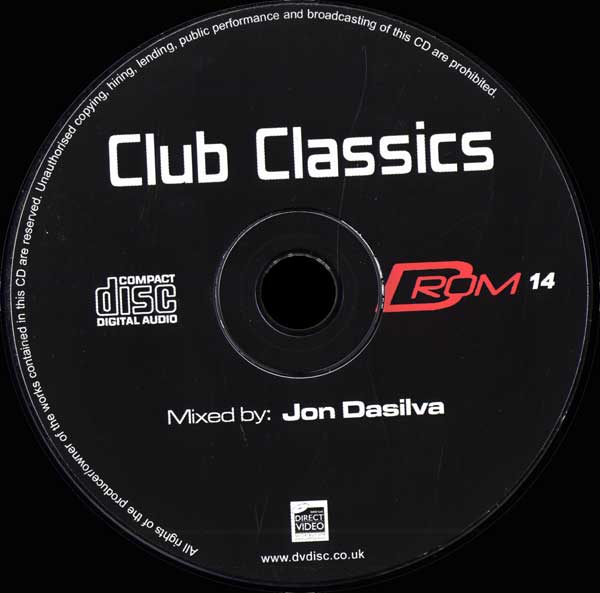 Various - Club Classics - UK DVD/CD - CD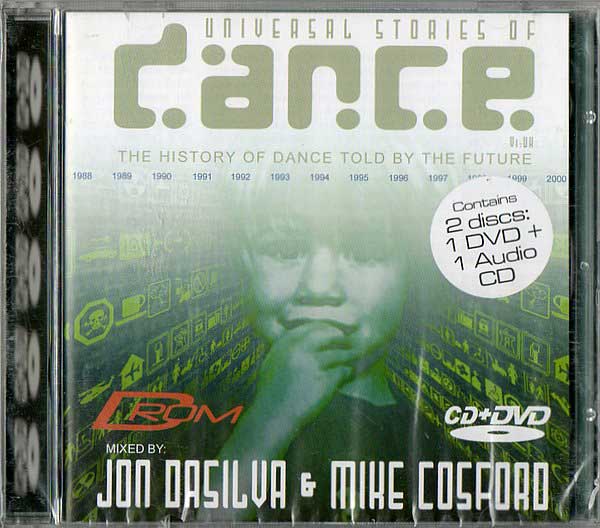 Various - Club Classics - Australian DVD/CD - Front