Various - Textures - Mixed By: Darren Emerson & Alex Paterson
UK 1996 2xCD; Deviant / Volume; TXTRCD1 [Promo - in plastic sleeve with sticker - silver/black CDs]
UK 1996 4xLP; Deviant / Volume; TEXTRLP1
UK 1996 2xMC; Deviant / Volume; TXTRMC1
UK 1996 2xCD; Deviant / Volume; TXTRCD1
4:49 When You Touch Me (Alex Paterson Mix)
Released:

22nd April 1996.
Credits:
A Guy Called Gerald: When You Touch Me (Gerald Simpson).
Chrysalis Music.
Courtesy Juice Box Records.
Mixed by Alex Paterson (DJ Mix).
Comments:
A double-CD compilation of previous volumes of Trance Europe Express mixed by Darren Emerson (of Underworld) and Alex Paterson (of The Orb).

"Darren Emerson and Alex Paterson, who have both contributed tracks to Trance in their own right, have chosen from the 97 tracks that comprise Trance Europe Express issues 1 to 4 and each has come up with a stunning mix that effortlessly wanders through five years of music that changed the face of Europe...
TEXtures is also available as 2xMCs and 4xLPs."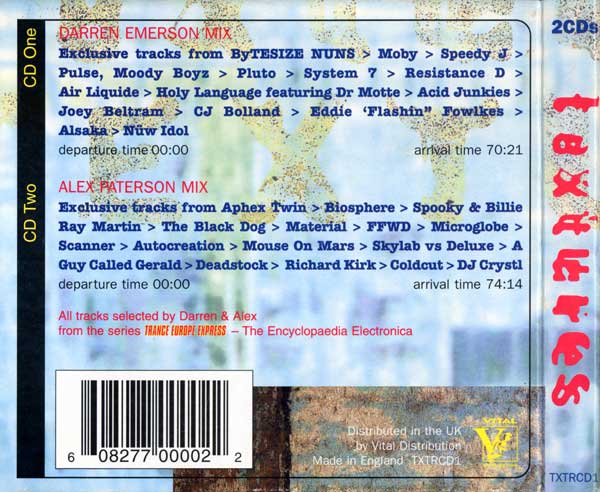 Various - Textures - Mixed By Darren Emerson & Alex Paterson - UK 2xCD - Back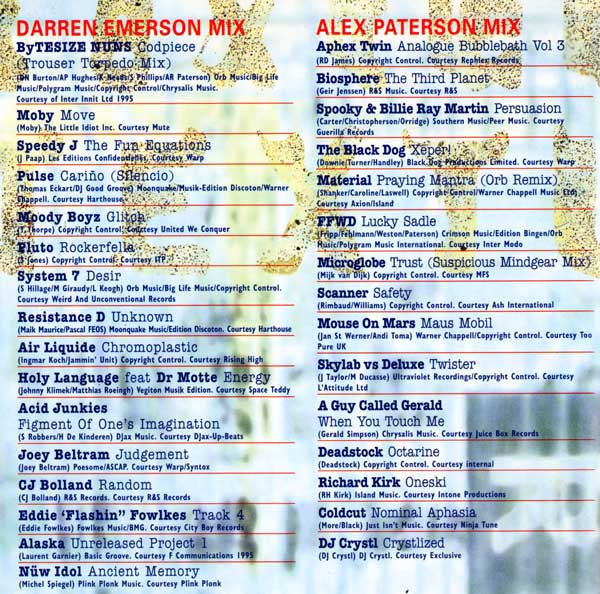 Various - Textures - Mixed By Darren Emerson & Alex Paterson - UK 2xCD - Credits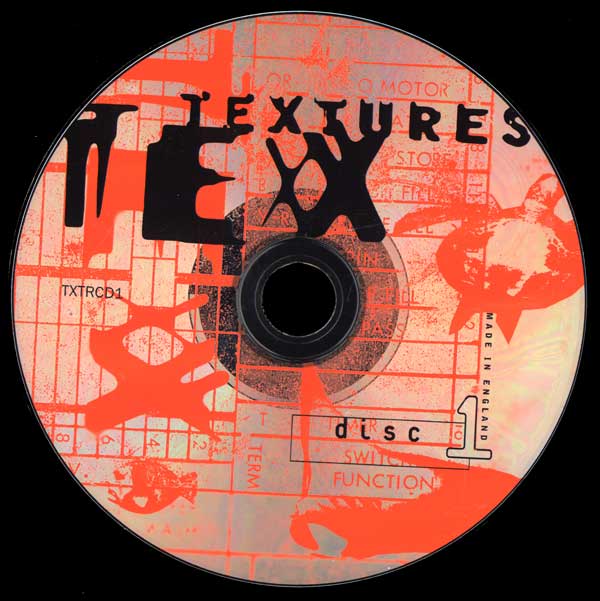 Various - Textures - Mixed By Darren Emerson & Alex Paterson - UK 2xCD - CD 1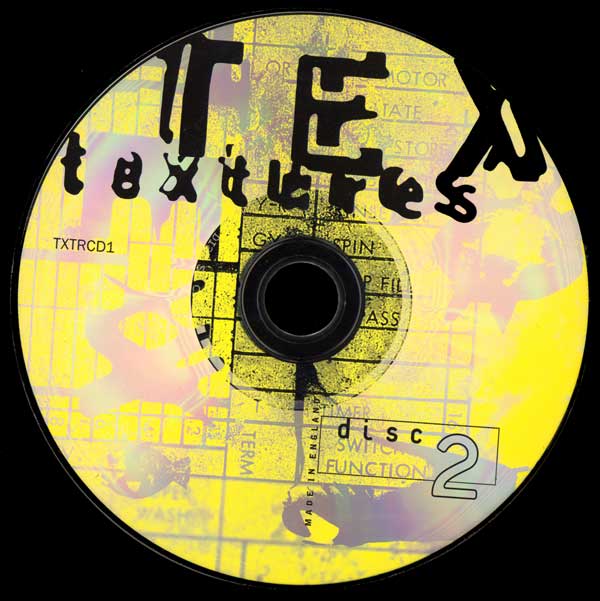 Various - Textures - Mixed By Darren Emerson & Alex Paterson - UK 2xCD - CD 2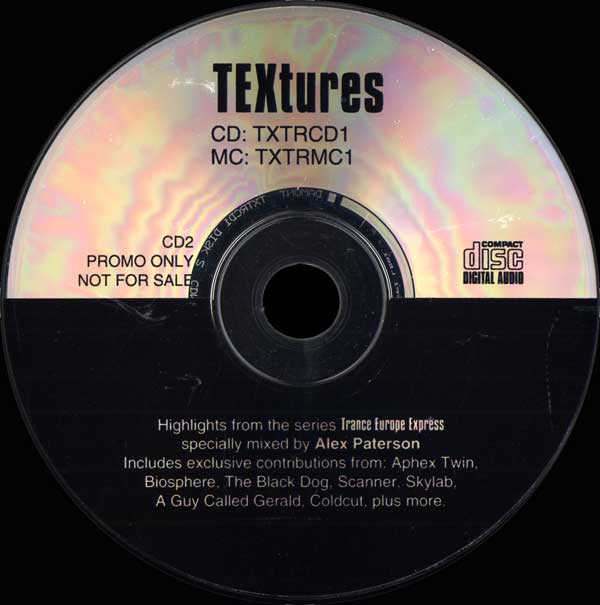 Various - Textures - Mixed By Darren Emerson & Alex Paterson - UK Promo CD - CD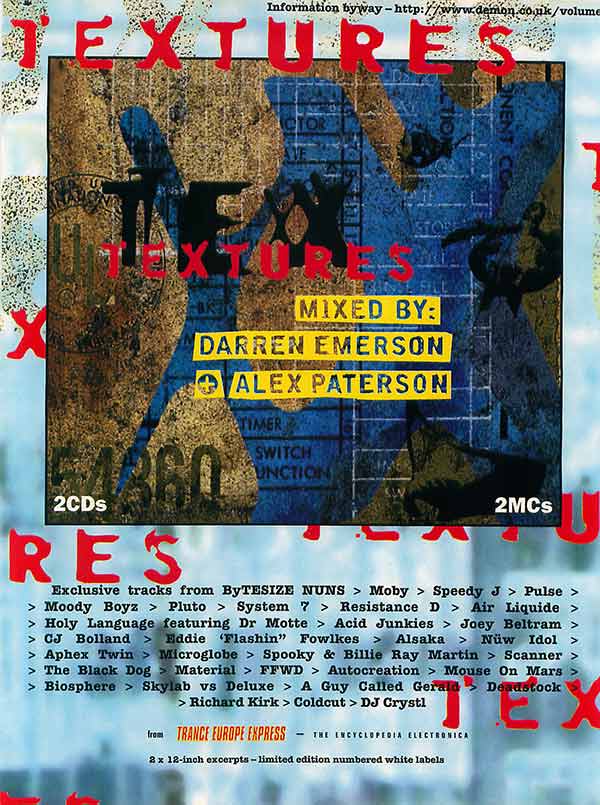 Various - Textures - Mixed By Darren Emerson & Alex Paterson - UK Advert - Muzik Magazine (06/1996)