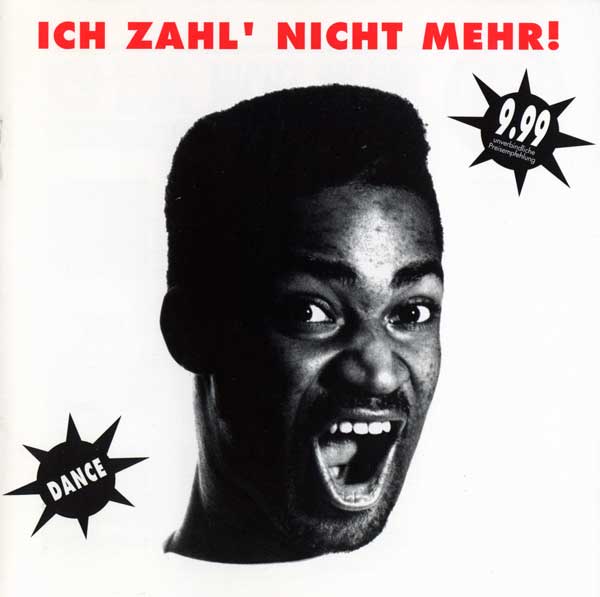 Various - Ich Zahl' Nicht Mehr!
DE 1993 CD; SPV Records: SPV 035-92932
6:05 Voodoo Ray Paradise Ballroom Mix)
Released:
1993.
Credits:
"Voodoo Ray" written by Gerald.
Remixed by Frankie Knuckles.
Comments:
Includes an edited version of the Paradise Ballroom Mix of Voodoo Ray by Frankie Knuckles..
Credits state '7:02', but actually timed at '6:05'.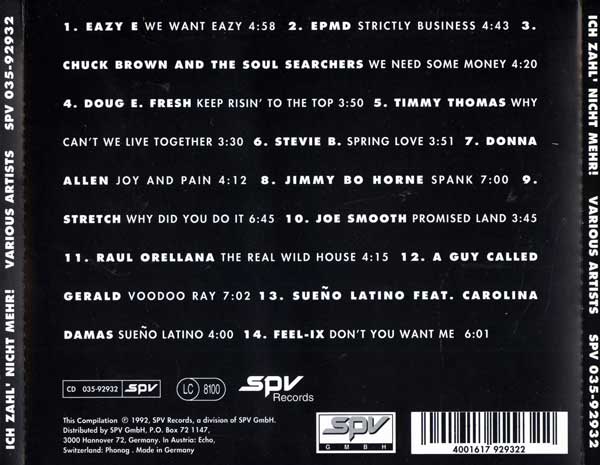 Various - Ich Zahl' Nicht Mehr! - German CD - Back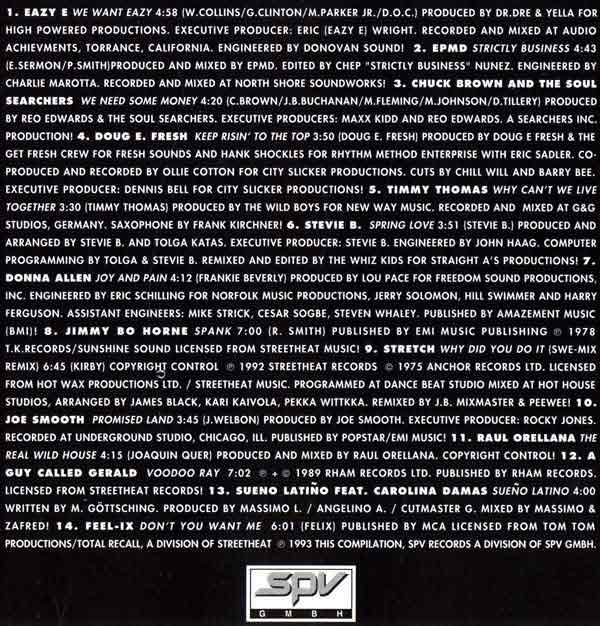 Various - Ich Zahl' Nicht Mehr! - German CD - Credits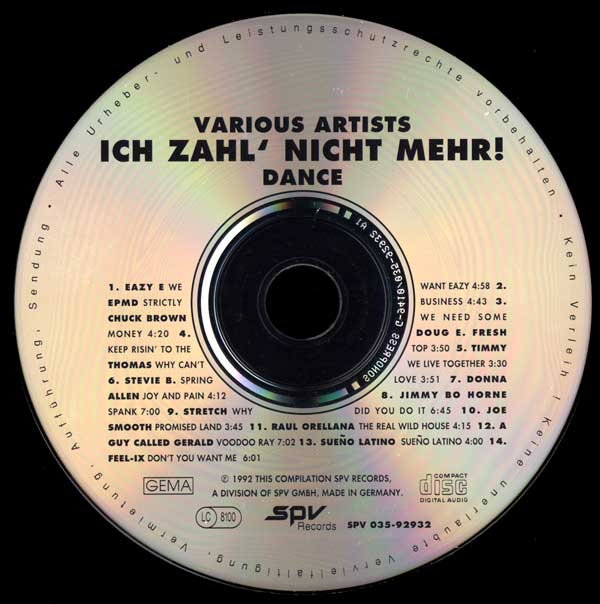 Various - Ich Zahl' Nicht Mehr! - German CD - CD