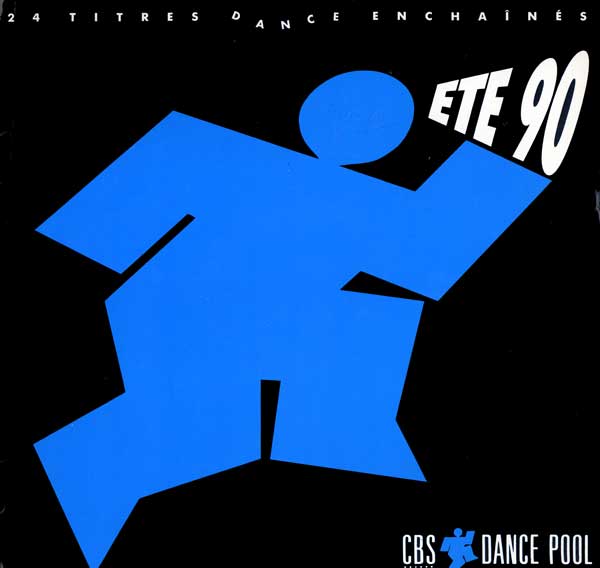 Various - ETE 90
FR 1990 2xLP; CBS France / Dance Pool; SAMP LP 1412 [Promo-Only]
FR 1990 2xCD; CBS France / Dance Pool; SAMP CD 1412 [Promo-Only]
5:52 Automanikk (Exclusive Remix)
Released:

1990.
Credits:
Written by Gerald Simpson / Rohan Heath.
Comments:
CBS Dance Pool sampler that contains an exclusive remix of 'Automanikk'.

Despite the fact that the track length is the same time as the album version, this is most definitely a remix, although I'm not sure by whom.

Compilation also includes tracks by Pasadenas, Five Star (!), Culture Beat, Gloria Estefan, Kid Creole, Kylie Minogue, Jason Donovan, and The Rolling Stones (!). Whether any of these are exclusive mixes, I've no idea!

Title on the back of the LP/CD lists the song as 'Automatikk', but the actual LP Label/CD corrects this as 'Automanikk'.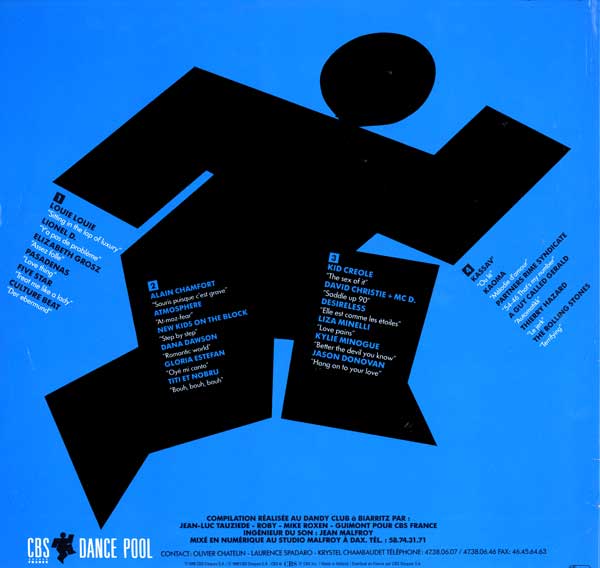 Various - ETE 90 - French 2 x LP - Back
Various - ETE 90 - French 2 x LP - Side 1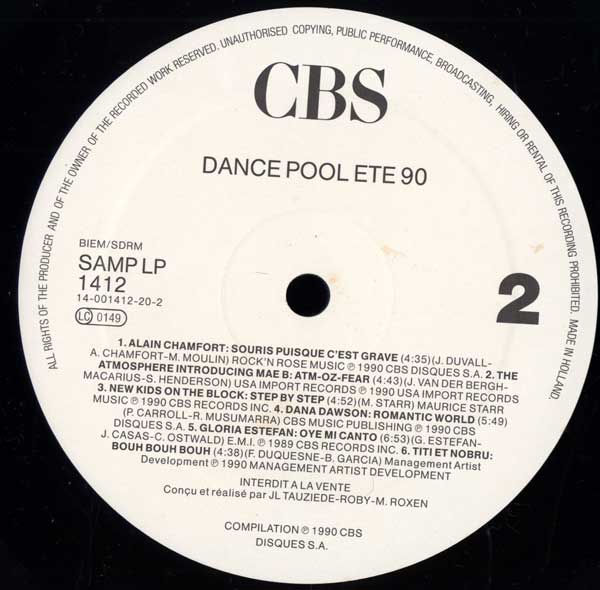 Various - ETE 90 - French 2 x LP - Side 2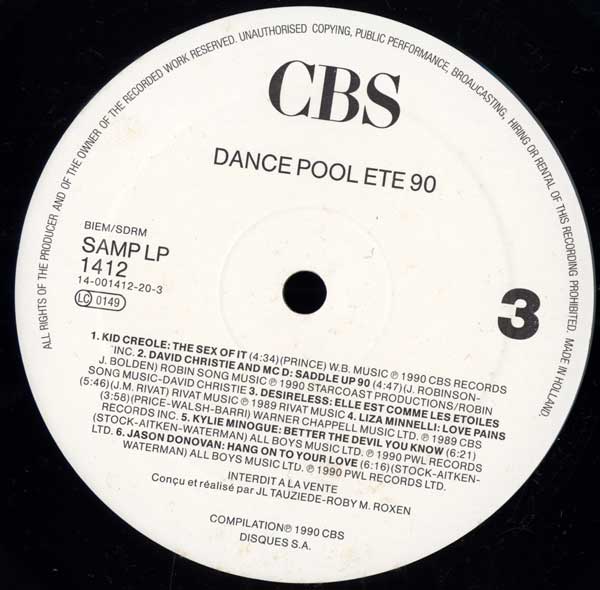 Various - ETE 90 - French 2 x LP - Side 3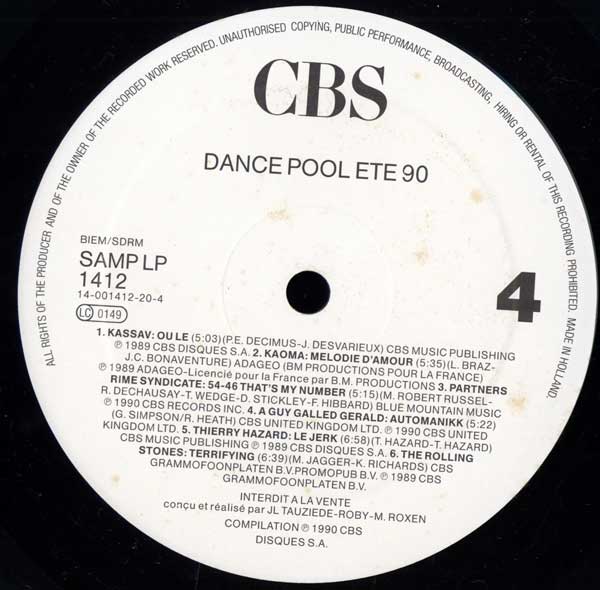 Various - ETE 90 - French 2 x LP - Side 4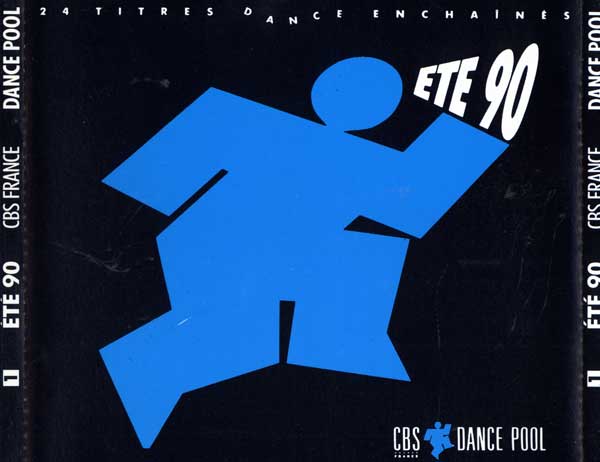 Various - ETE 90 - French 2 x CD - Front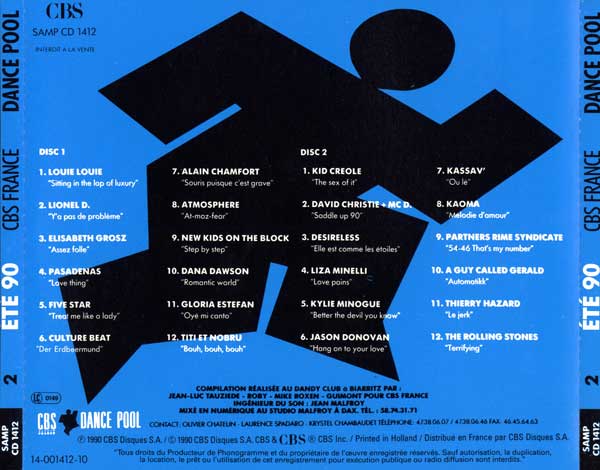 Various - ETE 90 - French 2 x CD - Back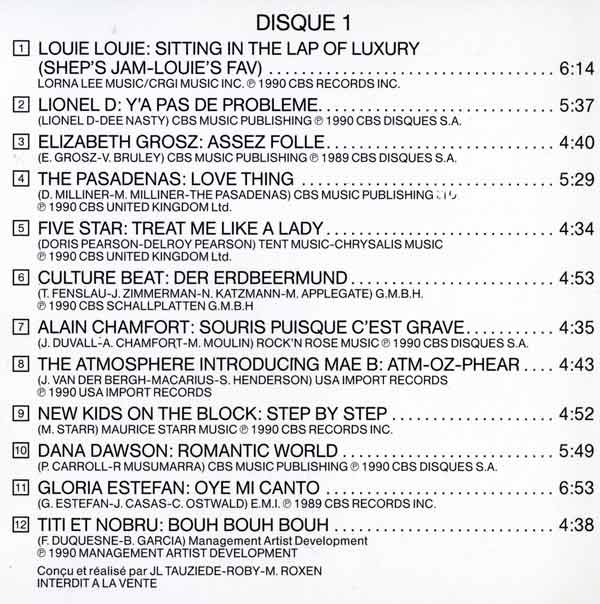 Various - ETE 90 - French 2 x CD - Credits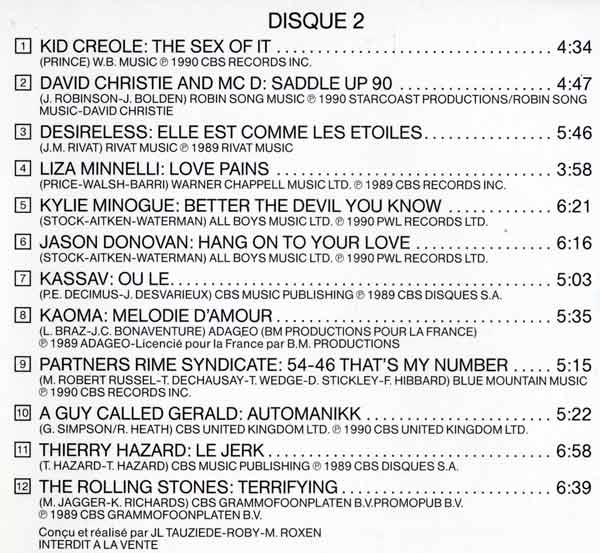 Various - ETE 90 - French 2 x CD - Credits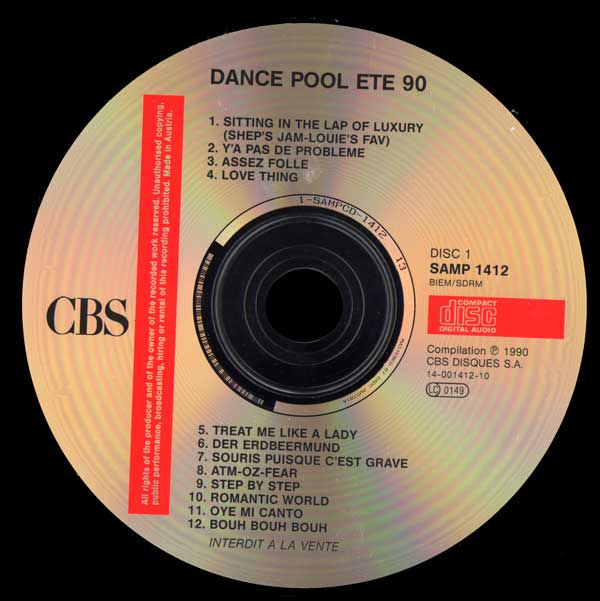 Various - ETE 90 - French 2 x CD - CD 1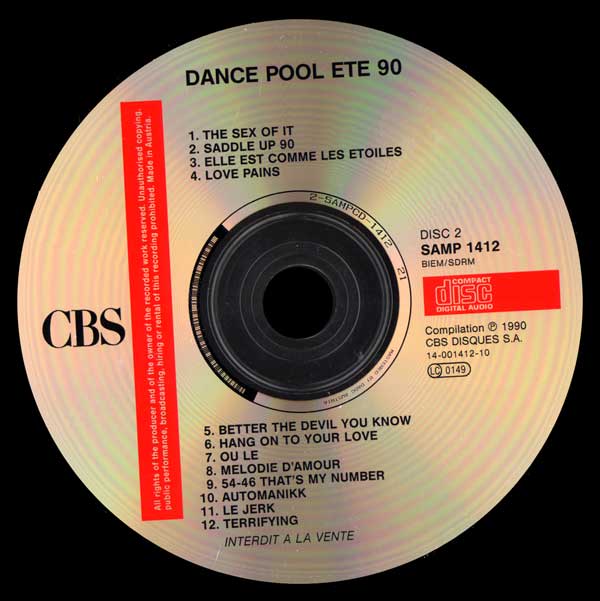 Various - ETE 90 - French 2 x CD - CD 2