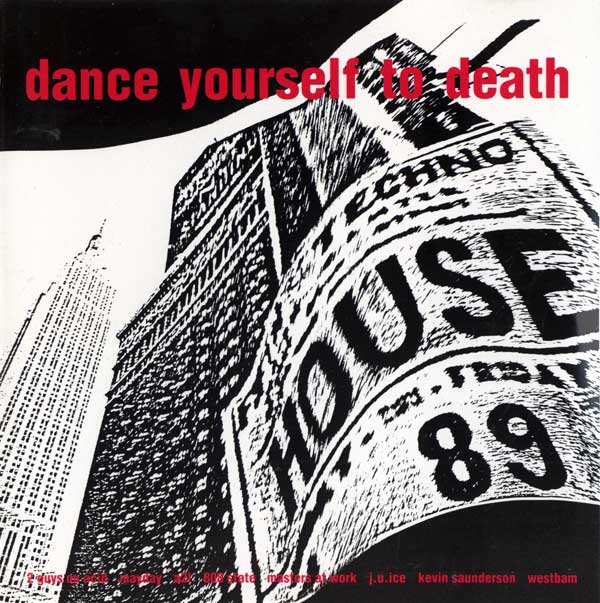 Various - Dance Yourself To Death
DE 1989 2xLP; Black Out Records: DMC-7376 / DMC-7377 [White-label promo]
DE 1989 2xLP; Black Out Records: OUT 001 / SPV 10-0760
DE 1989 CD; Black Out Records: OUT 001 / SPV 84-0761
6:15 808 State - Let Yourself Go (303 Mix)
7:24 808 State - Deepville [CD Only]
Released:

10th April 1989.
Credits:
Written by 808 State (Gerald Simpson, Graham Massey and Martin Price).
Licensed from Eastern Bloc Records.
Comments:
German compilation album that features most of the tracks from the 808 State single "Let Yourself Go". The CD is the only place where the full version of "Let Yourself Go (303 Mix)" (including Carpenters sample, which was missing from the Warp compilation "Warp 10+1 - Influences" for obvious reasons!), "Deepville" and an exclusive mix of the 808 State / MC Tunes song "Dance Yourself To Death". Consequently, the CD is very difficult to obtain now and thus, fairly collectible.
Also includes tracks from Derrick May (Mayday), Westbam, Kevin Saunderson, Masters At Work amongst others.
In 2008, an edited version of "Let Yourself Go" and "Deepville" appeared on the reissued "Quadrastate" album.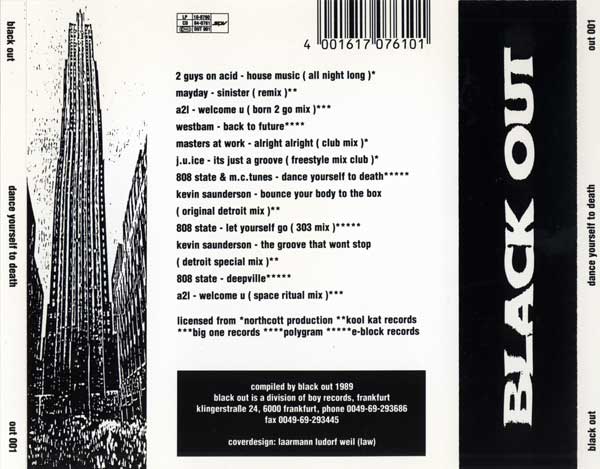 Various - Dance Yourself To Death - German CD - Back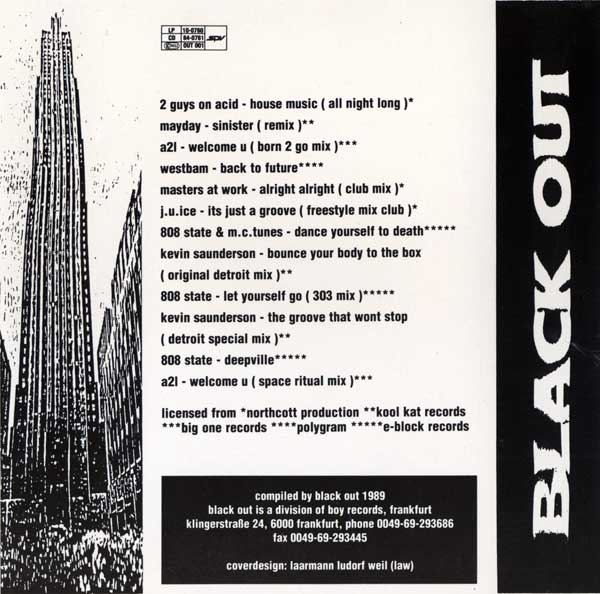 Various - Dance Yourself To Death - German CD - Credits
Various - Dance Yourself To Death - German CD - CD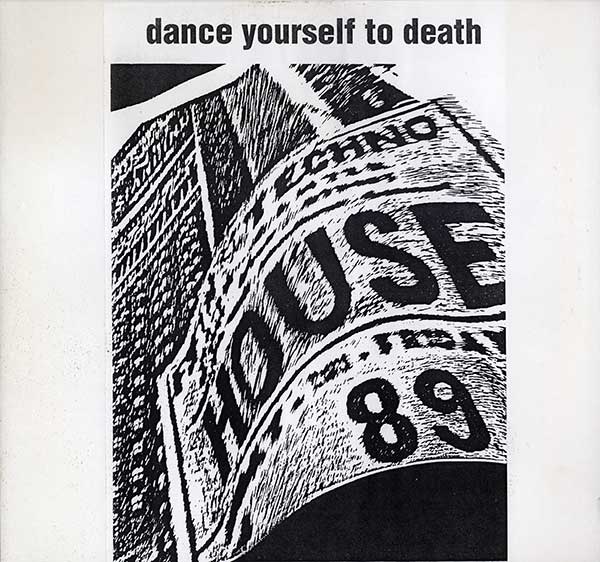 Various - Dance Yourself To Death - German Promo 2xLP - Front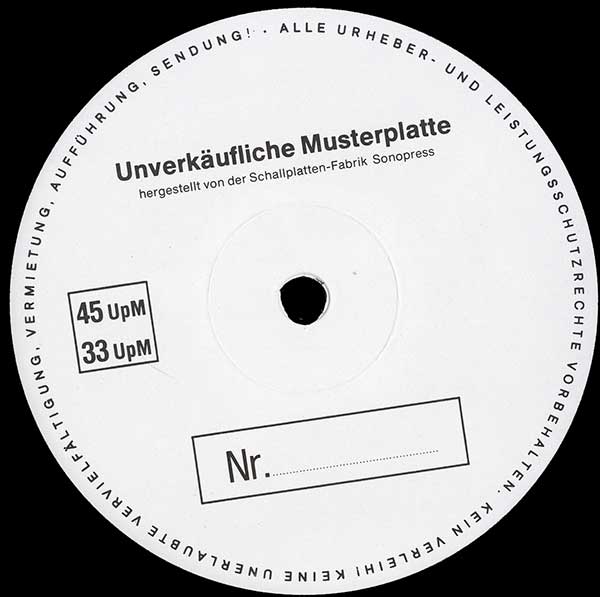 Various - Dance Yourself To Death - German Promo 2xLP - Side A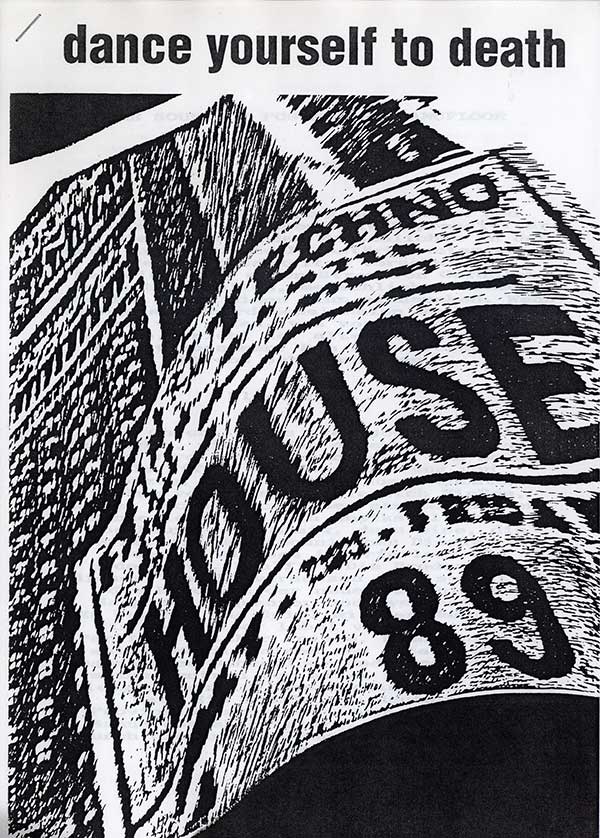 Various - Dance Yourself To Death - German Promo 2xLP - Press Release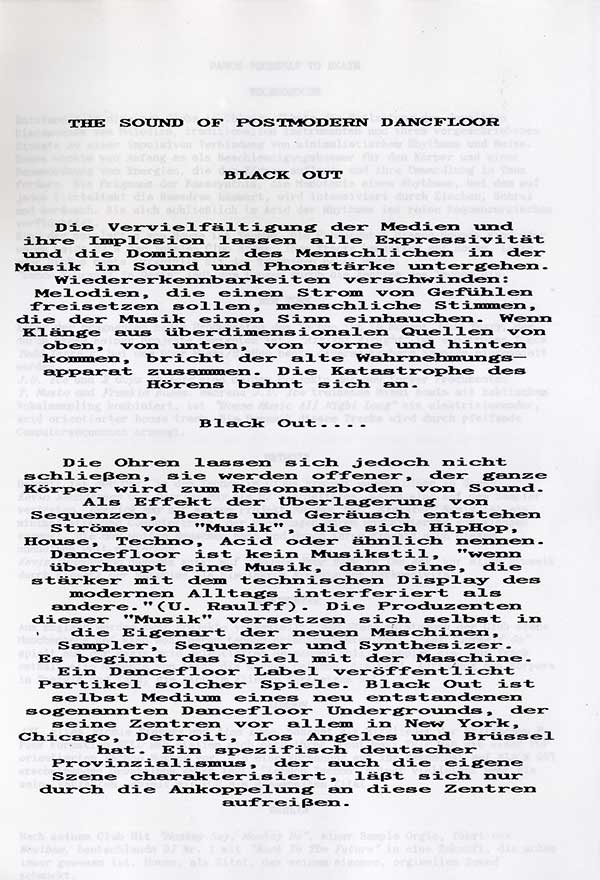 Various - Dance Yourself To Death - German Promo 2xLP - Press Release
Various - Dance Yourself To Death - German Promo 2xLP - Press Release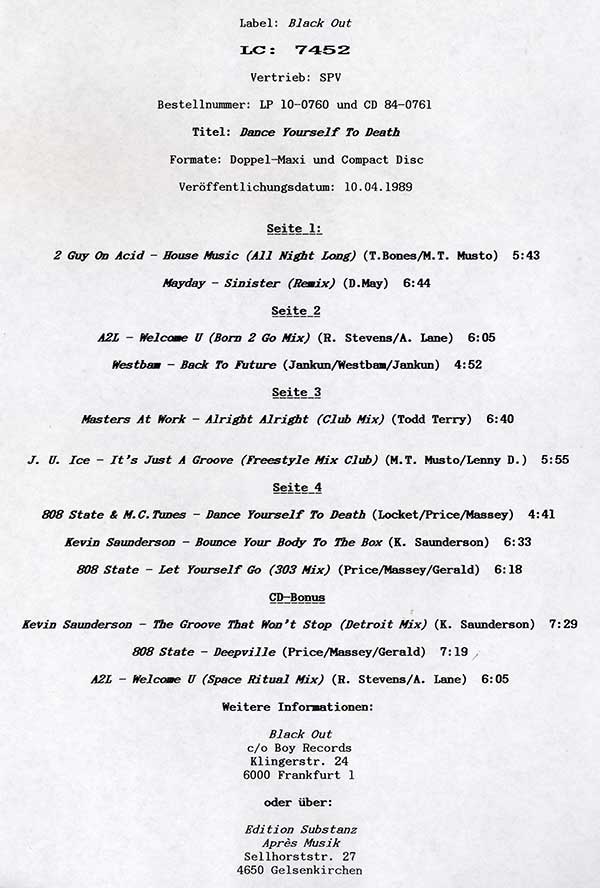 Various - Dance Yourself To Death - German Promo 2xLP - Press Release