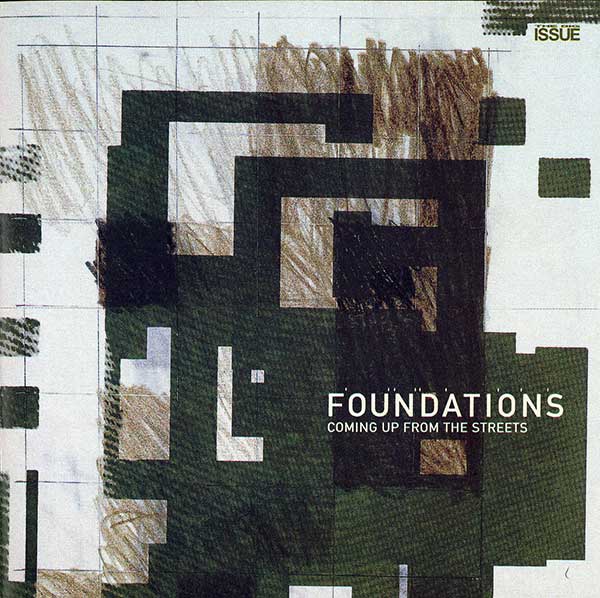 Various - The Big Issue: Foundations - Coming Up From The Streets
UK 1997 2xLP; Feedback Communications: FCL002LP
UK 1997 2xCD; Feedback Communications: FCL002CD [Promo, stickered sleeve]
UK 1997 2xCD; Feedback Communications: FCL002CD
5:33 A Guy Called Gerald / GK - Mellow Madness
Released:

27th January 1997 (according to promo CD).
Credits:
Written and produced by C. Golding and G. Simpson.
Published by Copyright Control, Chrysalis Music.
Recorded at Manchine Room Studios, London.
Licensed courtesy of Juice Box Records.
Comments:
A compilation in aid of 'The Big Issue' (a magazine sold by homeless people living on the streets - hence the title). Collaborating with someone who calls himself GK (C Golding), this sits comfortably along the likes of 808 State, Massive Attack, Orbital, Underworld, System 7, and Radiohead (Black Dog Remix) amongst many others. A superb album for a great cause.
Various - The Big Issue: Foundations - Coming Up From The Streets - UK 2xCD - Back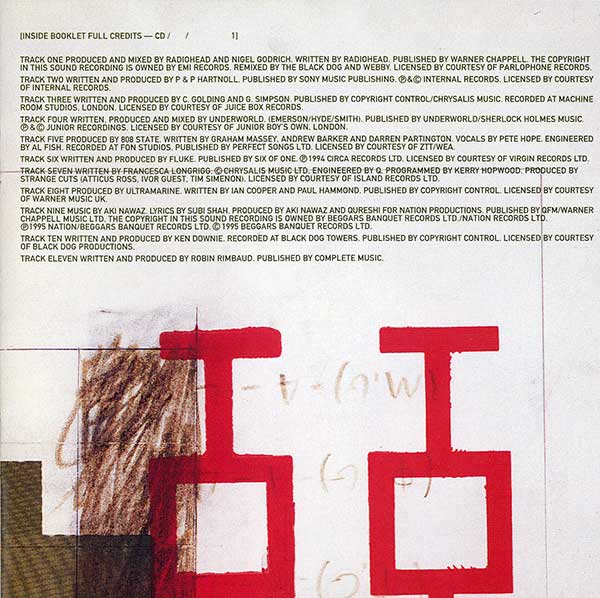 Various - The Big Issue: Foundations - Coming Up From The Streets - UK 2xCD - Credits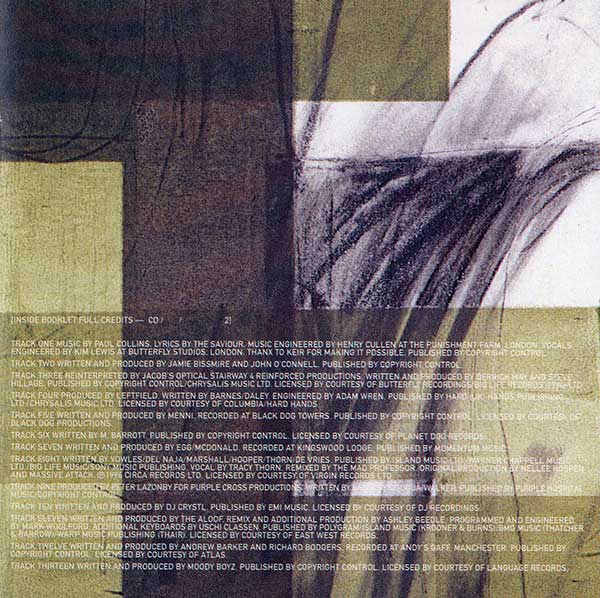 Various - The Big Issue: Foundations - Coming Up From The Streets - UK 2xCD - Credits

Various - The Big Issue: Foundations - Coming Up From The Streets - UK 2xCD - Credits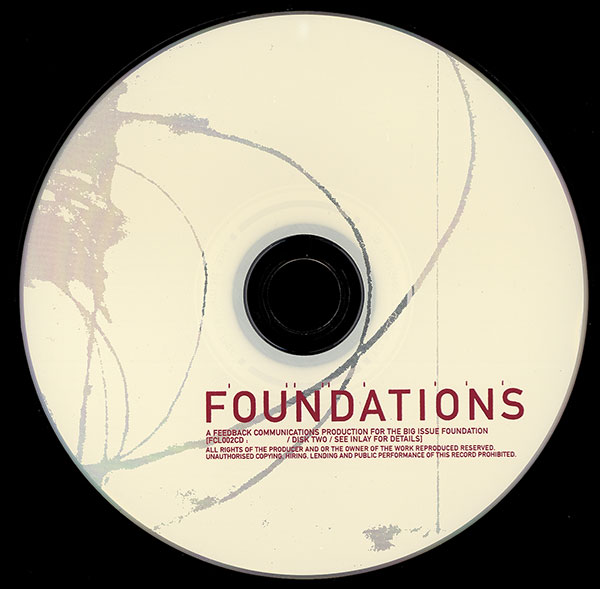 Various - The Big Issue: Foundations - Coming Up From The Streets - UK 2xCD - CD 2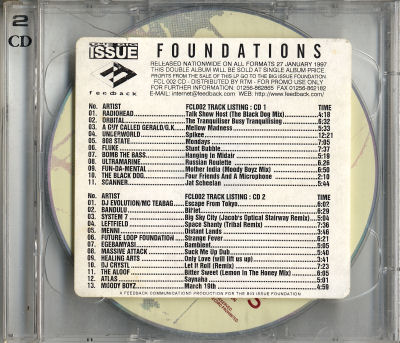 Various - The Big Issue: Foundations - Coming Up From The Streets - UK Promo 2xCD - Front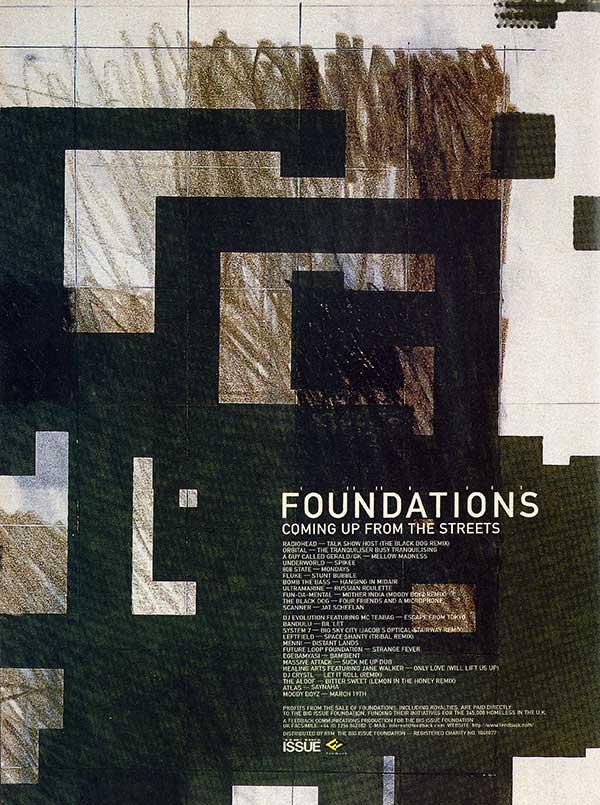 Various - The Big Issue: Foundations - Coming Up From The Streets - UK Advert - Mixmag (February 1997)