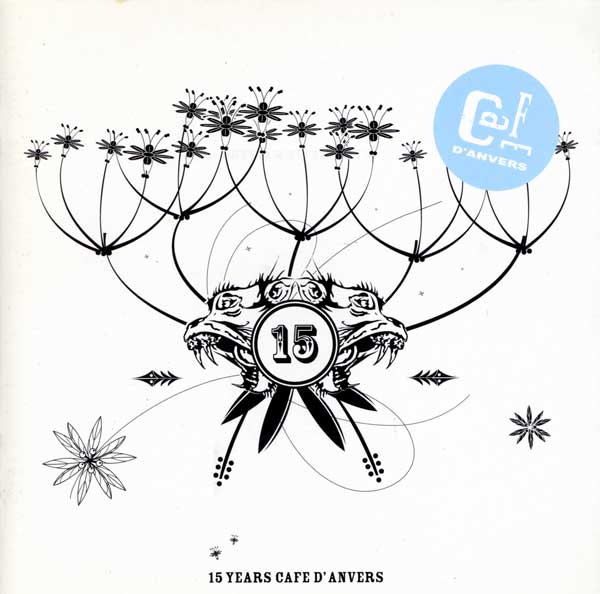 Various - 15 Years Café D'Anvers
BE 2004 2xCD; Super Belgium: superten002
3:57 Automanikk (Derrick May The Force Be With You mix) [Edit]
Released:

2004.
Credits:
Written by Gerald Simpson and Rohan Heath).
Remix & additional production by Mayday.
Copyright Control.
Comments:
The Derrick May remix of 'Automanikk', presented here for the first time on CD, although (as this is a mix CD), the full mix is not included - rather an edited down version.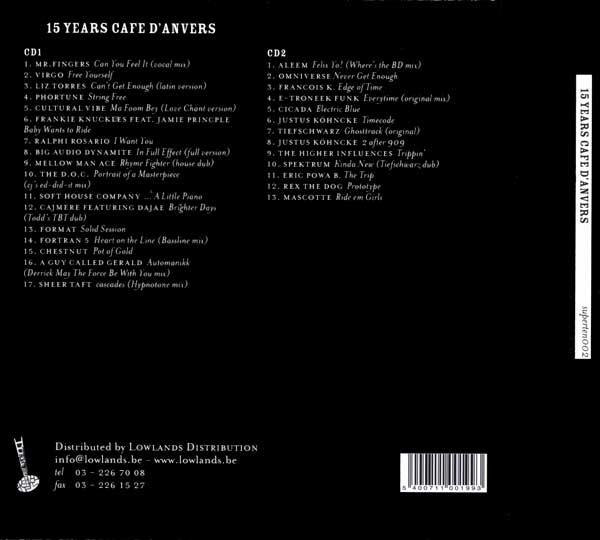 Various - 15 Years Café D'Anvers - Belgium 2xCD - Back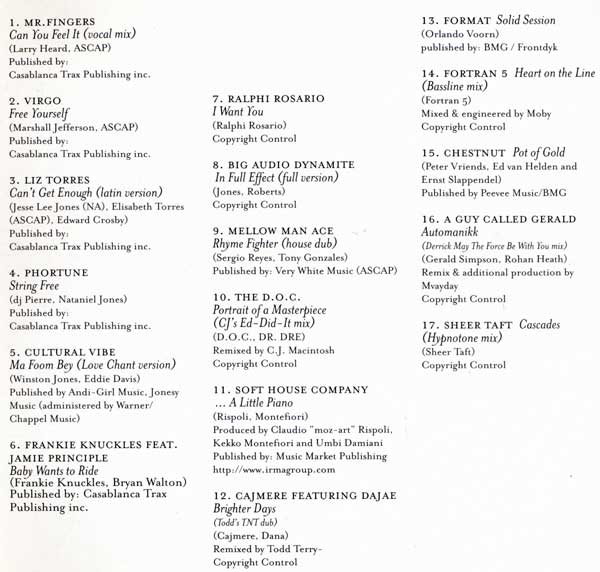 Various - 15 Years Café D'Anvers - Belgium 2xCD - Credits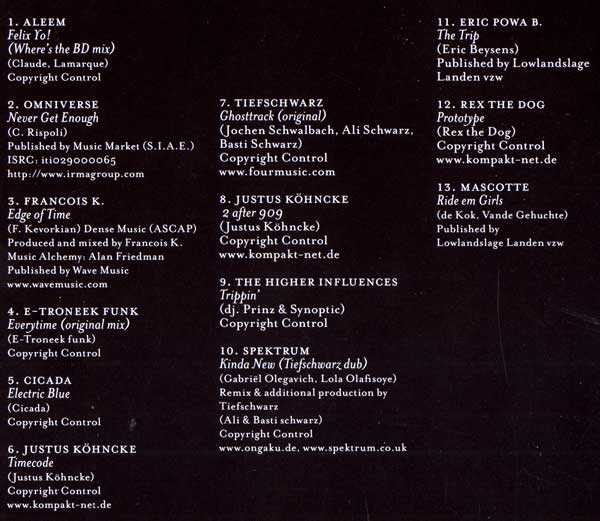 Various - 15 Years Café D'Anvers - Belgium 2xCD - Credits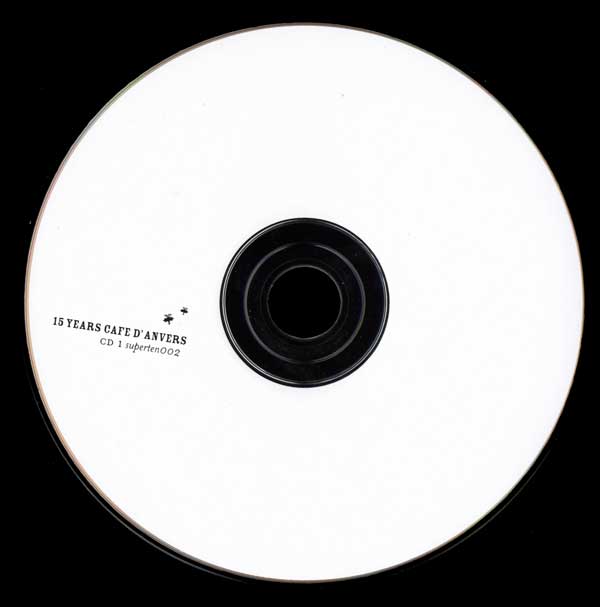 Various - 15 Years Café D'Anvers - Belgium 2xCD - CD 1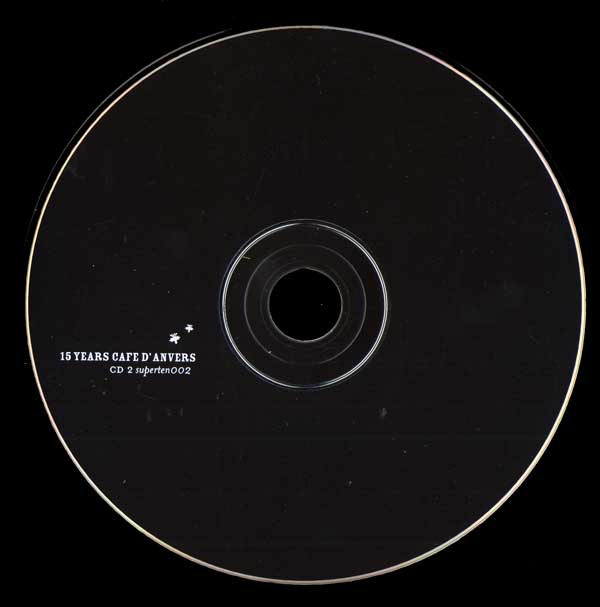 Various - 15 Years Café D'Anvers - Belgium 2xCD - CD 2