January 2005: Ed to play at 'Auto Test Pilot 2' and 'Auto Test Pilot 3' at The Tiger Lounge, Manchester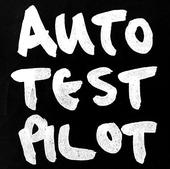 'Walking My Troubles Away' Present
'Auto Test Pilot 2'
(spoken word - live performance ' art performance ' oddities ' and beatnik stupor)
Sunday 30th January 2005
7pm ' 1pm
(Free In, plus a bottle of wine for a fiver)
Featuring:
Edward Barton (ATP resident contributor), Little Brother Graham (finger lickin' ragtime acoustic blues), The Suns of Potto (music for the deceased), Norman Clayture & Imogen Powder (performative players), Janet Tent (mentalist & wordsmith), Sue Fox (words of wisdumb), Steve Manford (playing records) and Mr Walker (comparing things to one another).
And other odd stuff...
Please note we strongly recommend eating vegan cheese before bed...
At:
Tiger Lounge
5 Cooper Street
(Runs parallel to Mosely Street)
Manchester
Free Entry
For further info email: robertcattelan@yahoo.co.uk
A little more info:
'Auto Test Pilot' has be created (as Art) by 'Walking My Troubles Away' (Mr Chavez-Dawson & Robin Nature-Bold) who bought you the first and second ever appearance (in Manchester) of 'Wild Billy Childish & The Buff Medways', the album launch of Skinny Dog's 'Superqueens', and numerous appearances by Edward Barton. ATP is dedicated to beatnik stupor - erratic and eccentric ideas, it aspires to be a hub of bohemian discourse.
We strive to work with the damm right awkward:
Artists, poets, people with unruly record collections (we prefer a record player to a DJ), old or new lecturers, performers, mad professors, prophets and general folk who need a leg up.
ATP are keen for people to do 2 minute mini-lectures on an odd thing that may or may not have happened to them.
We might even start doing show and tell...
Other News:
Next month (Sunday 27th Feb) at 'Auto Test Pilot 3' we'll have The Owl Project, Bob & Roberta Smith & Piano, Mr Thompson playing records, more from Edward Barton and many more oddities to name... You may also catch Robin Nature-Bold & Band(ism) at the Mint Lounge, Oldham Street, Manchester, 18th Feb www.robinnaturebold.co.uk .
ATP4 will be on a Bank Holiday Weekend... We will have something very big for this, to be continued..
October 2004: Ed to appear at Band On The Wall, Manchester, on Sunday 3rd October

Sun 3rd October
'WALKING MY TROUBLES AWAY' Proudly Present
ROBIN NATURE-BOLD & BAND(ISM)
Edward Barton / Mr Thompson + Very special guests
DJs: Xander (Phush/Flux/Redlight) and The Anonymous Ex (Dreams That Money Can Buy/TVOD)
A surreal extravaganza of punk-pop and poetic rock'n'roll. After his acclaimed performances at this year's In The City and Liverpool Biennial, the avant-garde neo-dandy Robin Nature-Bold & Band(ism) are to set to break into heavenly delights with their idiosyncratic psychedelic punk-folk. "They're like a cross between Billy Childish & Rolf Harris" claims Flux Magazine Editor Lee Taylor, other claims include, "Robin Nature-Bold is the love child of Peter Sellers, Andy Warhol and Andy Kauffman". After his recent controversial gig at Salford's Kings Arms, Ed Barton returns to complete a much-inspired set of eclectic electric beats, squeaks and bleeps, accompanied with vocal patter to blind and bewilder. Heralding from the Stoke-on-Trent region, Mr Thompson has become synonymous with vocal effects and a range that would have Mongolian throat-singers' toes curling with envy. The infamous DJ Xander cuts up on the decks with a dusty collection of vinyl he discovered at the bottom of the Dead Sea whilst on a Scuba diving holiday, and the Anonymous Ex plays a rare breed of vinyl that will blind upon viewing.
'3 door/'2 adv; Doors Open 6.30pm (Prompt)
29th September 2004: Ed appears at the Manchester MDMA Archive Seminar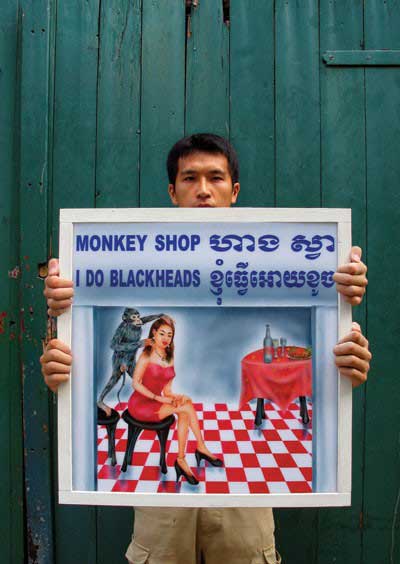 Ed appeared at the Manchester MDMA (Manchester District Music Archive) Seminar on October 23rd 2004, and particpated at one of the quizes there:
"Afterwards there were drinks and refreshments followed by one of Elliott Eastwick's legendary pop quizzes at Bar Centro on Tib Street. Cerysmatic's team featuring Larry Gott out of James, Ed "I've got no chicken but I've got five wooden chairs" Barton and Sarah Champion eventually won on a tie-breaker [* "He only played guitar in the Smiths for eight months - who is he?"] with splendid prizes being dished out all round. OK, it did help that the bonus round was "Name all of the albums by James"!"
(Taken from Cerysmatic Factory's website)
Attendees at the seminar also received a limited set of postcards, including one by Ed. This is shown on the right hand side.
September 2004: Latest Flux Magazine (Issue 44) features new Edward Barton track and Two new Edward Barton albums on the way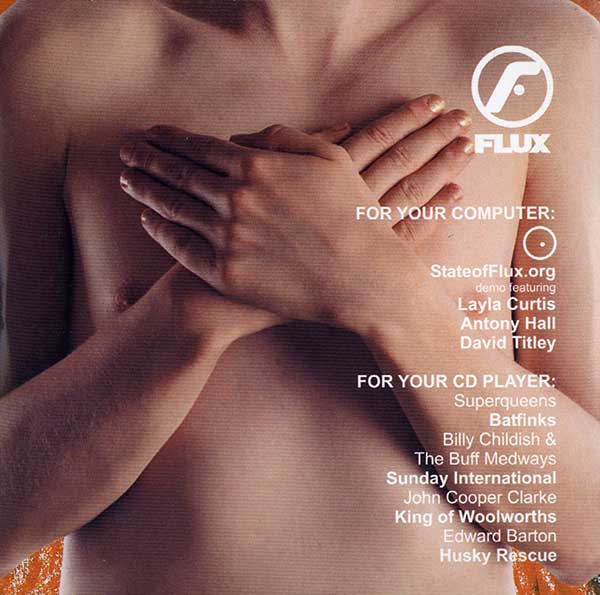 Latest Flux Magazine (Issue 44) features new Edward Barton track and Two new Edward Barton albums on the way
The new issue of Flux Magazine, features a new Edward Barton track:
Edward Barton, sung by Ray Pratt - 'Flowers: Nice'
Inside the magazine, they also mention that there are two new Edward Barton albums in the pipeline:
"Edward Barton has been crafting melodies for thousands of years (well almost). Barton has now just finished two new albums worth of paradoxical deliberating music. 'Nice: Flowers' smells of Barton's surreal day dreaming visions of chattering and rustling at the bottom of his overgrown garden."
21st July 2004: "Barton And Harry" release added to Discography as well as "Belly - Slap Belly Slap"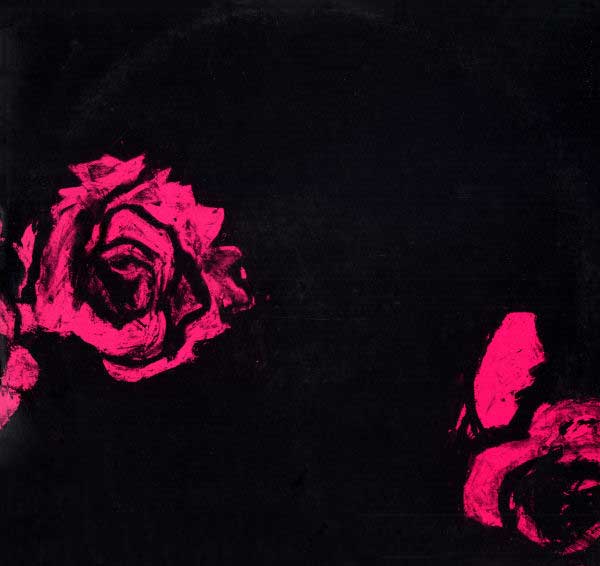 Found some more Edward Barton-related releases recently, which I have added to the discography. These are: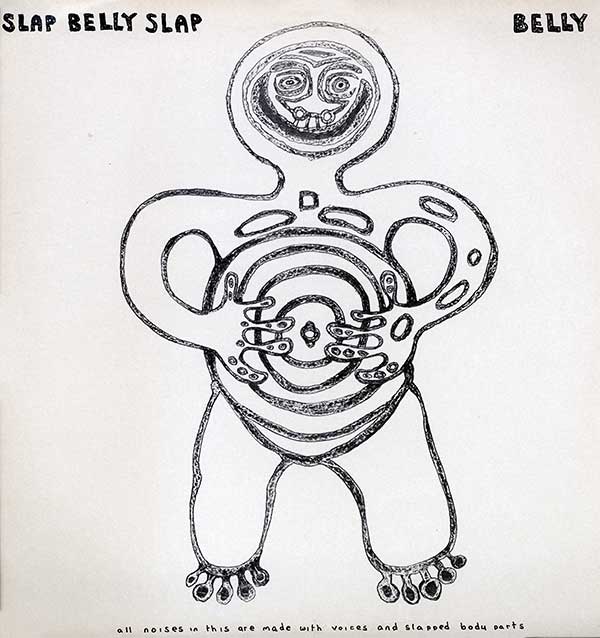 26th January 2004: New Edward Barton Website Online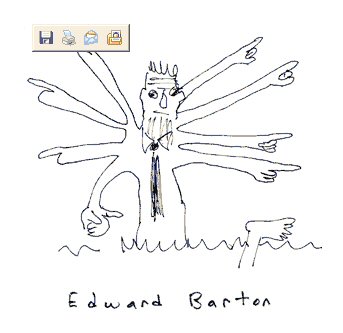 Check out the official website at https://www.edwardbarton.com/ - which has paintings by Ed, a couple of MP3 tracks to download, a lyric sheet and a misery scarf to buy, as well as some of the early Wooden Record releases to buy.
March 2004: O.K. Cola single "Everybody Wants To Be A D.J." (Mark Day and Edward Barton)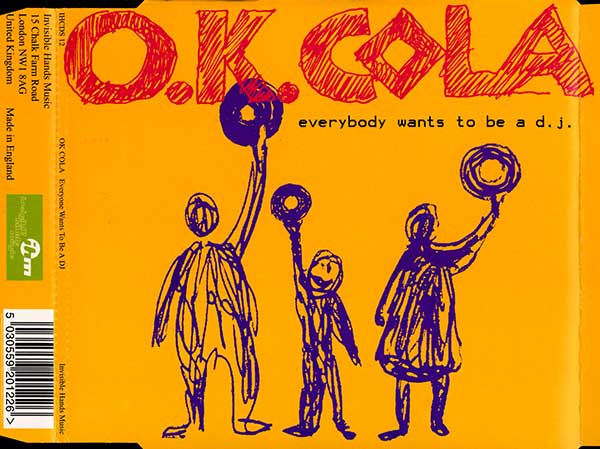 On March 2004, the first single by "O.K. Cola", "Everybody Wants To Be A D.J." was released via Invisible Hands records.

O.K. Cola include Mark Day (ex-Happy Mondays) and Edward Barton. Larry Gott (ex-James guitarist) also guests.

Taken from the Invisible Hands website:

"So what's brought Mark Day back out of anonymity? 'Well' says Mark 'I know Edward Barton from early morning coffees in the local coffee shop and we just gently started doing things together, you know played on something together, he wrote something I added something, just hung out I guess. Edward is one of the most brilliant songwriters around. He's written for Kylie Minogue, Pizzaman, Lost Witness, Opus Three and loads more y' know. I mean Edward is quality, real quality, man. He is really great to work with and he introduced me to Neil and Austin and Paula and so on. And that's how, I guess, Edward has formed OK Cola by bringing together in that very seductive and creative way that he has, everyone who forms OK Cola.'

Edward Barton is the evil genius or inspired creative spirit, which ever you prefer, bringing OK Cola together. But as Edward admits providence had as much to do with OK Colas' formation as did design. 'The right people were all available and in the right frame of mind at the right time' admits Edward. 'We were lucky in that Neil and Austin who are both great musicians are also great producers were around at the same time as Mark. Paula is a fabulous singer and performer and we were all lucky to be able to conscript her into the gang. On top of all this we had some help from Larry (James guitarist) to speed us on our way. It's been a strange journey for all of us, bedroom recordings, coffee house song writing, used furniture warehouse photo shoots, watching the dawn bless our latest recording effort, cramped van journeys to gigs, sleeping squashed against each other on the way back from gigs, watching the road signs churn by, stacking empty bottles against the side of amps as the recordings stretch into 3 days with no sleep, arguing, shouting, running, playing games but here we are here and we are OK Cola'.

O.K. Cola - Everybody Wants To Be A D.J.

2004 Invisible Hands; IHCDS12

1) Radio Edit

2) Full Length Version

3) Yeah Forever... (Half Arsed Hard Arse Mix)
26th January 2004: "Hush" Acappella Releases Added to Discography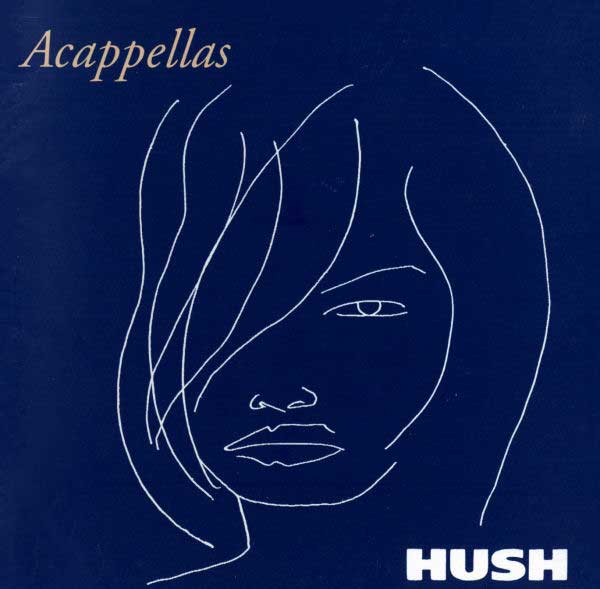 Found some additional Edward Barton-related releases recently, which I have added to the discography. These are:
Apparently, there's another Hush album out there somewhere - if anybody owns it (or knows where I can buy it), please do let me know!
Some of these songs were subsequently used by the band, Lost Witness.
July 2003: Ed to play a Matt & Phred's Jazz Club, Oldham Street, Manchester on July 6th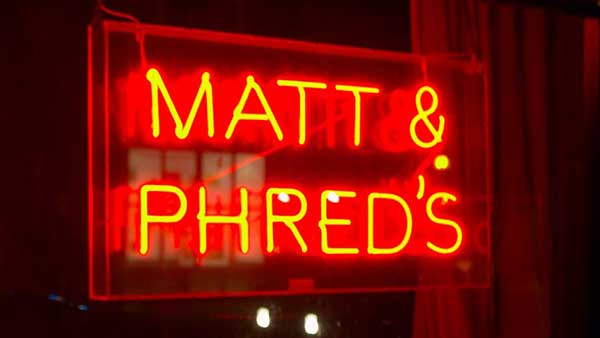 Ed will be playing Matt & Phred's Jazz club in Manchester this Sunday July 6th, supporting Billy Childish and the Buff Medways. He will be going under the name of "Edward Barton & Sons".
Matt & Phred's Jazz Club
64 Tib Street
Northern Quarter
Manchester
M4 1LW
Tel: 0161 831 7002
May 2003: Cherry Red to release Jane and Barton album on forthcoming compilation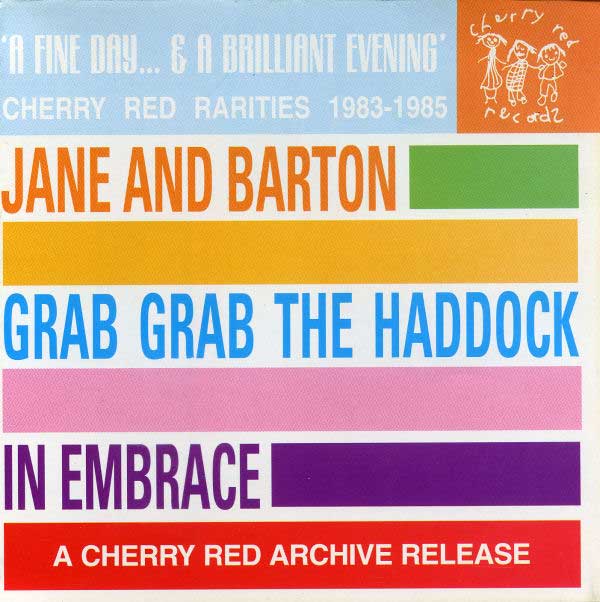 Cherry Red to release Jane and Barton album and tracks on forthcoming compilation
From the Cherry Red website:
"The second release in the series, also out in May is 'A Fine Day... & A Brilliant Evening' Cherry Red Rarities 1983 ' 1985 (CDMRED 230) is a collection of hard to find, upstanding tracks recorded for Cherry Red between 1983-1985 by three of our most popular artists; Jane and Barton, Grab Grab The Haddock and In Embrace. This collection includes the beautiful Jane and Barton track 'It's A Fine Day' (plus the Guy Called Gerald remix, and a CDROM video of the track). Also featured on this compilation are In Embrace's 'This brilliant Evening' and Grab Grab The Haddock's 'Last Fond Goodbye'."
Release date: May 19th 2003
Tracklisting:
1. It's A Fine Day - Jane And Barton
2. It's A Fine Day (A Guy Called Gerald remix) - Jane And Barton
3. Of All - Jane And Barton
4. Leaves Were Falling - Jane And Barton
5. I Want To Be With You - Jane And Barton
6. There Is A Man - Jane And Barton
7. You Ate Over There - Jane And Barton
8. Ha Bloody Ha - Jane And Barton

March 2003: Jane's "It's A Fine Day" released on Cherry Red DVD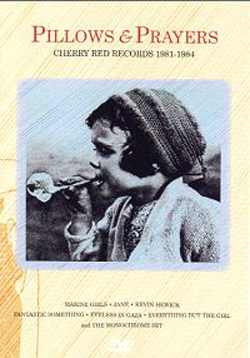 Cherry Red to release Jane and Barton album and tracks on forthcoming compilation
Released in March 2003, Cherry Red released a compilation DVD featuring Jane's "It's A Fine Day" video.
From the Cherry Red website:
"2003 is a landmark year for Cherry Red Records, its twenty-fifth anniversary. As part of the celebrations we are releasing, for the first time ever on DVD, the visual accompaniment to one of the label's most recognised musical titles "Pillows & Prayers".
The original Pillows & Prayers compilation album was released in the early 1980's and went on to top the Indie Chart, spending almost a year in the top 30. To this day it is still one of the most acknowledged releases from the label.
The Pillows & Prayers video was released a few years after the album, and provides the main focus of the DVD. Many of Cherry Red's most popular acts are featured, including Everything But The Girl, Eyeless In Gaza, The Monochrome Set and the Marine Girls.
There are also three bonus tracks, not included on the original video release and featuring original promo material from Medium Medium, Eyeless In Gaza and The Monochrome Set. The bonus material also includes a fascinating interview with the people behind the original Pillows & Prayers concept, Cherry Red Records founder Iain McNay and A&R man Mike Alway, who provide a great insight into the early days of the label. "

January 2003: Steve Gibbs' new album due shortly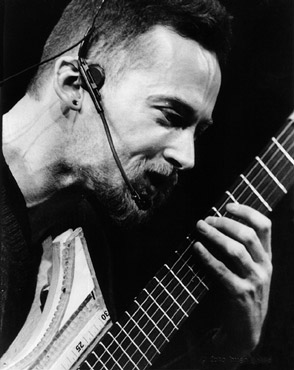 Steve Gibbs' new album will be available shortly - there will be samples from the new CD of 7 string classical guitar via Steve's website here. 
Steve was a long time collaborator with Ed:
"5 discs with singer Edward Barton including the LP Here is my Spoon and the CD Oblong / Wooden Records."
The Oblong album remains unreleased.
January 2003: Ed gigging with ex-James guitarist Larry Gott - possible album?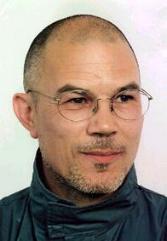 According to the James website, Ed played a gig with ex-James guitarist Larry Gott:
"Larry Gott last week played a gig with vocalist Mark Curtis and James associate Edward Barton at the launch of a new bar called Sixty South in Waterloo near Crosby. In an interview with the Crosby Herald, Larry described the music thus "our style fuses tribal, folk, jazz, classical and R + B music to create a totally unique genre". Larry and Edward are planning to write more songs with a view to releasing an album."
December 2000: Pudding - 'A Little Christmas Eve Thieving' single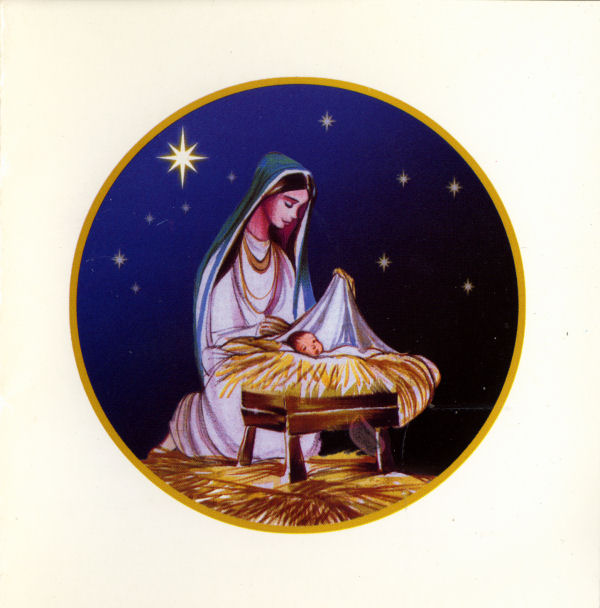 Pudding - 'A Little Christmas Eve Thieving' single
In December there was a new single by a band called 'Pudding', which is apparently the "brainchild of Edward Barton".
Released on Ugly Man/Wooden Records on CD only, this should still be available in most 'Chain With No Name' shops, so go and get it!!
December 2000: Ed Barton poems from Mark Radcliffe's site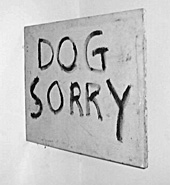 Mink Skink
Humperdink Skink blinks,
Thinks,'Drink.'Chink.
Humperdink Skink's pink drink stinks.
'Tiddlywinks',thinks Humperdink Skink.
Plink. Down the sink.
The Arse Farce
Arse farce, passed past, last arse farce, fast.
At last! Last arse farce surpassed sparse arse farce task.
The above 2 were sent in by Sarah Trinder and are from when Edward Barton was in the studio with them.