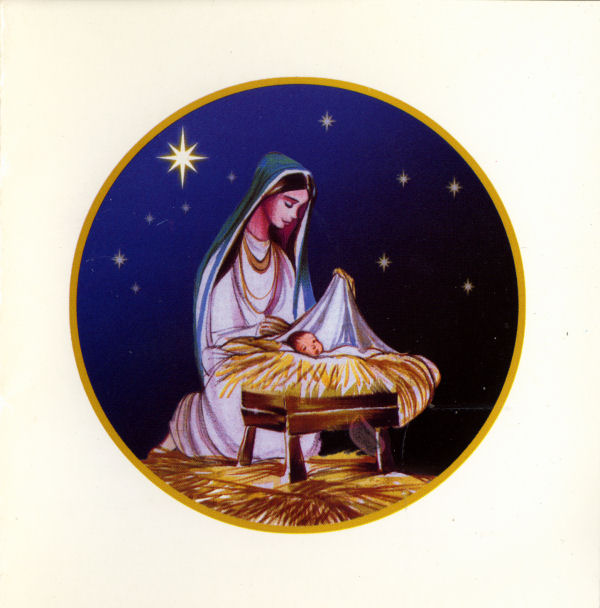 Pudding - A Little Christmas Eve Thieving
UK 2001 CD Single; Uglyman Records: HUBCDS 01
3:00 A Little Christmas Eve Thieving
2:50 Policeman
3:09 A Little Christmas Eve Thieving In Unison
Released:
2001.
Credits:
Pudding is Helen Pendry, Marcus Hickman and Sheila Seal.
Pete MacGregor plays sleighbells.
Produced by Edward Barton and Richard Scott.
Recorded at Sruti Box.
Merry Christmas to Jay Def, Liam Farrell, Clive Hunte, Mary Martino,Quentin Snodgrass, Matt Wand and to you.
Comments:
From The Observer (22nd December 2002):
"Of course, a few of us can't afford to buy our la-la-la-la-loved ones a Merc. But we can nick the stereo. Manchester's Edward Barton, best known for penning house hit 'It's a Fine Day' for Opus III and his eccentric appearances on The Tube, presented this lost classic in 2000, sung by a lady with the cold voice of a Valium-addled housewife. She raids the car, the high street, the all-night garage, the off-licence for her family's Christmas treats. Hilarious defiance in the face of sink-estate misery.
Available from Wooden Records, PO Box 75, Manchester M21 9RJ"
Lyrics are here.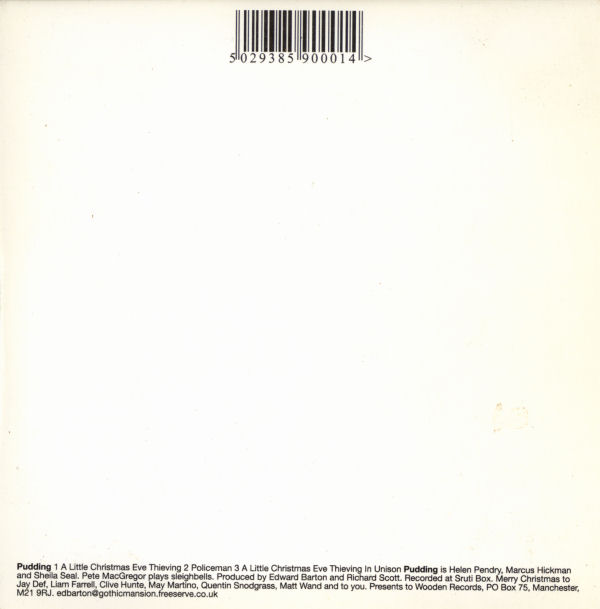 Pudding - A Little Less Christmas Eve Thieving - UK CD Single - Back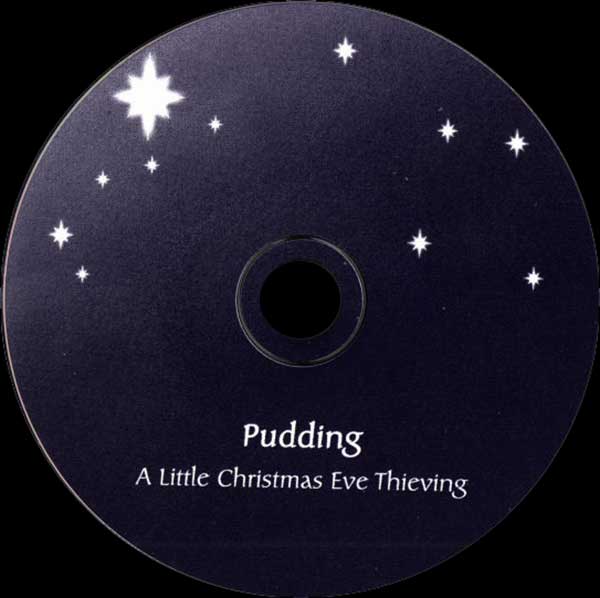 Pudding - A Little Less Christmas Eve Thieving - UK CD Single - CD