Edward Barton
Five Songs Sung Four Voices (Wooden)
Multi-media man Eddie Barton is back. The man who brought us 'I've Got Five Wooden Chairs', Opus III''s 'It's A Fine Day', and his controversial art exhibition Stolen, has now re-arrived with this acappella EP. Interesting, this is. A good idea. The five tracks are done without music, so that innovative DJs can mix and match all day (and night) long. Club Classics Volume VIII here they come. 'Searching' by Four Voices sounds like a gospel track, and stands fabulously on its own, Remixers, keep yer mitts off. 'Shake Me Loose' reminds me of those wonderful South African choirs: ever heard a group sing in Xhosa? Beautiful. Tracey Carmen sings high and with sincerity on 'After The Rain', 'Welcome to the Garden', 'Everything Will Be Perfect'. I think the first two need to be heard with something behind them, I tried to imagine the ghost of a tune, so I could appreciate what was going on - but I could'na. The latter song reminded me of a Julie Felix, folk-type, '60s singer-songwriter. It'll be interesting to see what comes of these offerings to the record-producing fraternity.
[Reviewer: Nayaba Aghedo]
Edward Barton And Friends
Five Songs Sung By Four Voices (Wooden)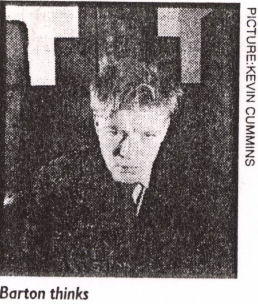 MANCUNIAN ECCENTRIC and builder of strange furniture Barton leads his merry gang of singers through five unaccompanied tracks specifically designed for DJ mixing and/or programming. Each comes complete with BPM rating but 'Shake Me Loose' and the Mike West penned 'After The Rain' are probably too nice to mess with.
[Reviewer: NME]
Edward Barton
Five Songs Sung By Four Voices (Wooden Records)
A great bit of lateral thinking, this. Edward Barton is the guy who wrote 'It's A Fine Day', only to have it revived as a mega-hit years later by Opus III. Now he's provided you, the DJ/producer, with five all-new songs in completely acappella form, so you can fiddle to your heart's content. They range from Smita Pandya's ethereal 'Welcome To The Garden', at 85 bpm, to the tasteful gospel ruminations of 'Searching' by Four Voices, at 120 bpm. The latter is, to my mind, the best thing here, with Mind, Body & Soul's Tracy Carmen taking the lead role, although Viv Dixon's 'Shake Me Loose' isn't bad either. No dancing men for this one - it's up to you to provide them.
[Reviewer: Seamus Quinn]
BARTON thinks Edward Barton
EDWARD BARTON Five Songs By Four Voices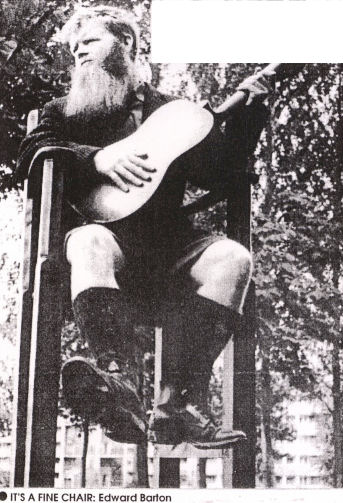 Actually fives songs by four female singers and one gospel quintet called Four Voices, but then things are rarely simple with Edward Barton. Barton, song writer and the brains behind this project, has been one of the more intriguing figures on the Manchester music scene for many years. As well as being the writer of It's A Fine Day which Opus III had a massive hit with in 1992, he's one of the few musicians who can claim to have had their work featured on Radio One, Two, Three, Four and Five.
This latest release is a wholly acappella EP which can be listed to on its own or used by DJs for mixing or sampling. The sweet vocals of Tracey Carmen, singer with Mind, Body and Soul, get to grip with Barton's hippyish lyrics the best, but nobody lets the side down.
Sub Sub's Nina Henchion sings deep and soulful on After the Rain, Cheyne's Smita Pandya brings a folky gentleness to Welcome To The Garden, Viv Dixon reaches for the rafters on Shake Me Loose and the Four Voices group are joined by Tracey Carmen for the silky gospel of Searching.
An intriguing taster for the album due out in October.
[Reviewer: Phil Howarth]
Edward Barton
Five Songs Sung By Four Voices (Wooden Records)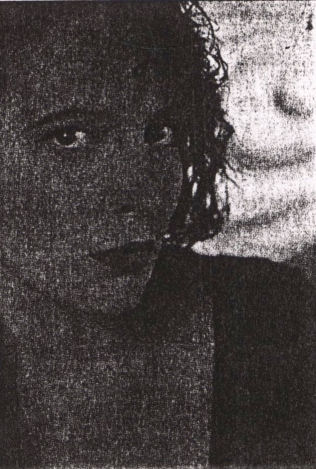 Edward Barton has learnt that writing songs and letting other people record them can be a profitable business in the dance world.
He was the writer behind Opus III's 'It's A Fine Day', a massive hit across Europe, and now he has his own label, he's started writing acappella songs for vocalists which DJs can use and musicians can sample.
'5 Songs 4 Voices' features the vocal talents of Tracey from Mind Body & Soul, Nina from Sub Sub, Smita from Cheyne, and former Honky vocalist Viv.
Tracey (pictured) is also the co-producer of the project and has been helping Barton complete a 20-track album of acappella songs which will be released, also on the Wooden label, in October.
'5 Songs 4 Voices', which has already infiltrated northern England clubs, is out on August 11.
[Reviewer: Record Mirror]
Edward Barton. 5 Songs, 4 Voices.
Wooden Records 12" E.P
Edward Barton, a man of many talents and beards of immense proportions has delivered an unexpected record of accapella compositions, sung by four vocalists, (hence the title) replete with BPM details, the idea being that the DJ, or anyone else for that matter, can create their own music around it. The songs themselves can easily be appreciated in their own right, the most inspiring being "Searching", which is almost gospel like, and definately a soul stirrer. He's come a long way from his infamous Tube appearences, and it still surprises me that "It's A Fine Day" by Opus Ill was one of his songs, but maybe that's part and parcel of being a great misunderstood English eccentric.
[Reviewer: Groove]