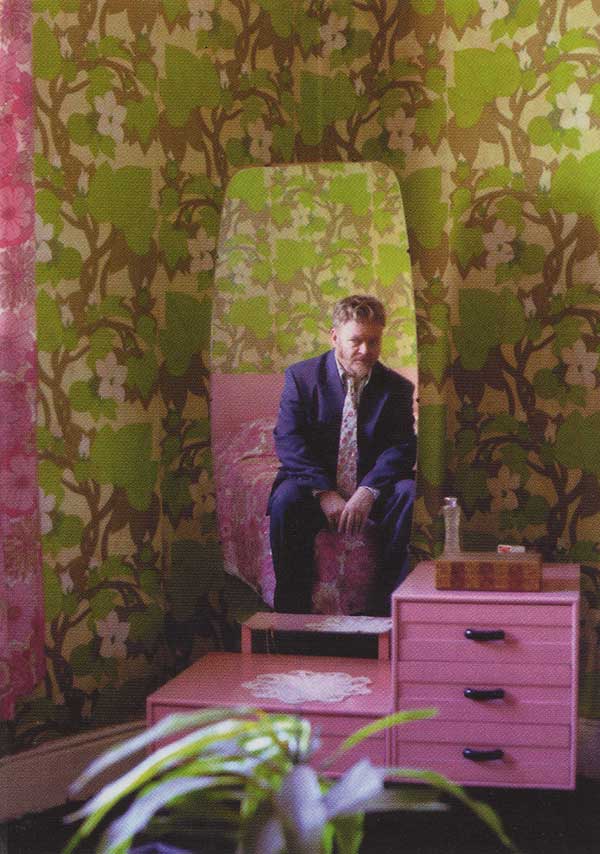 Edward Barton is a slippery customer when it comes to being interviewed. He is accommodating and affable but there is an underlying caution to his replies. In fact nearly all of my questions were answered with anecdotes that whilst amusing and entertaining left me none the wiser of the man in relation to his work. To my question, 'how long have you been making art?', he recalled a childhood obsession with a piece of red velvet fabric that he would smooth over a multitude of surfaces, creating different shapes while playing with light and shadow. Once satisfied with a particular piece he would call in his audience - his Mother - to admire his creation. "She was a rubbish audience," he grumbles. "I realised she knew absolutely bloody nothing. She used to worry that I was either addled or gay which as we lived on an army base was a bit worrying. I use to do it on my own after that. Then I took time off in my teens for sex and violence."
And what of his twenties I enquire? "I spent most of my 20S feeling incredibly artistic and producing nothing." A somewhat clouded memory considering he appeared on several television programmes either doing his act or occasionally playing session guitar. Barton has been better known for the last 25 years for his musical abilities and eccentric performances where he endeavours to excite, scare and bewilder in equal measures.
Quietly running parallel to this activity he has been producing paintings, drawings, photographs and poems and has recently begun to correlate his back catalogues into a number of books. "I'm trying to impress somebody," he quips. I don't believe him and he tries again. "I have a raging ego, I want people to admire me because I want to admire myself." Not having that one either, I push again. He pauses and then admits, "The real reason is the whole house is full of stuff I have done. I can throw away all the bad art and just keep the middling art. I can throw stuff out, I can tidy the house." I am happy with this but he goes on.
"When I die I don't want someone to come into my house and go what a fucking mess, and not know what to do with it all." Yep, now I am truly satisfied that I got to the bottom of at least this one.
The Barton Flux Space is reliant on the marrying of two of his creative strands, poetry and photography, a symbiotic alliance. The photographs rely on the poem to give structure and a visual narrative, or "poetic narrative" as Barton refers to it; its absence would leave little more than a recording of a peculiar moment found in a 'True Print' photo packet. The poem on the other hand would be somewhat peculiar and barren without its visual consort. Together they explain and illustrate the dynamics of a family unit that has altered radically since the camera shot a play fight between father and sons.
New projects on the horizon for Barton include a series of books of drawings, photographs, paintings and poems - three albums worth of recorded material. Barton also does occassional appearances at venues up and down the country, including a monthly residency the last Sunday of every month at 'Auto Test Pilot', Tiger Lounge, Manchester.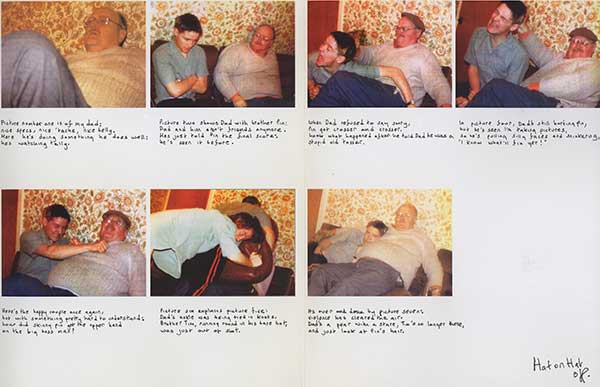 [Author: JANE CHAVEZ DAWSON, Photo: ALAN BURLES]