Purchase digitally from Gerald's website
here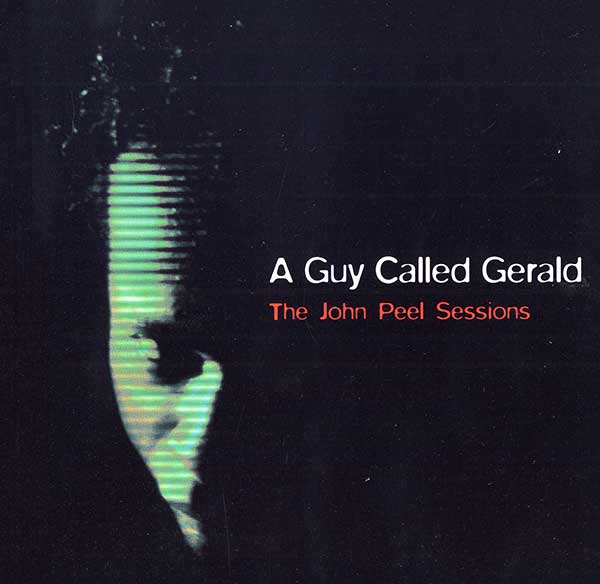 A Guy Called Gerald - The John Peel Sessions (album)
UK 1999 CD Strange Fruit: SFRSCD 083
UK 2001 CD Blanco Y Negro/Celebration: CELCD-068

4:37 Bruford
Released:
August 1999.

Credits:
"Bruford" vocals by Edward Barton.

Comments:
Recorded in August 1989 - some of these tracks may well have been destined for the unreleased Sony album "High Rise, Low Profile".
"Bruford" features the rapping talents of Edward Barton.
The Spanish CD came out in 2001, via Celebration Records/Blanco Y Negro, with Gerald's sleeve notes translated into Spanish.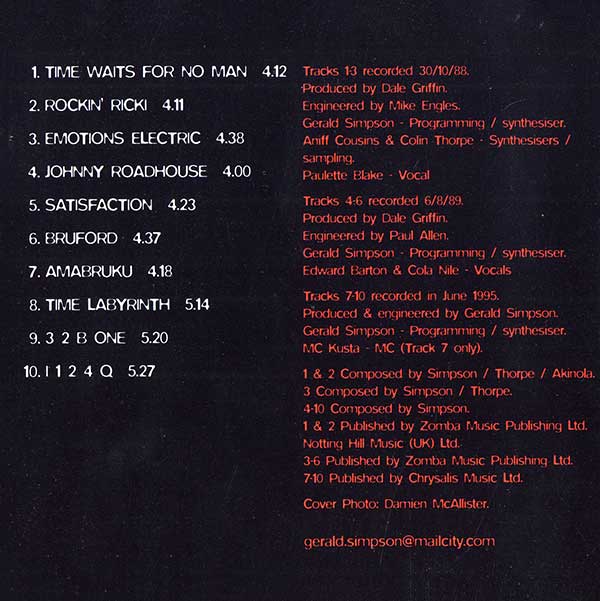 A Guy Called Gerald - The John Peel Sessions - UK CD - Credits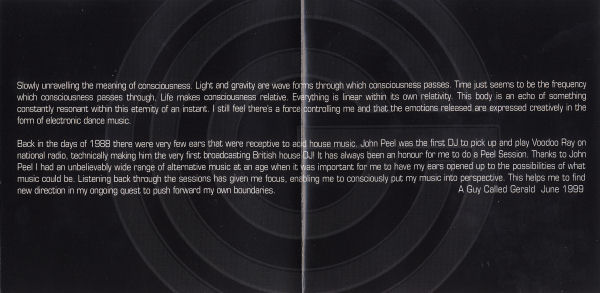 A Guy Called Gerald - The John Peel Sessions - UK CD - Inner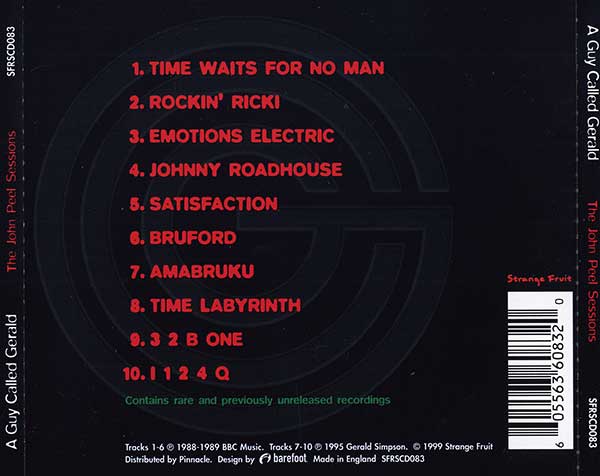 A Guy Called Gerald - The John Peel Sessions - UK CD - Back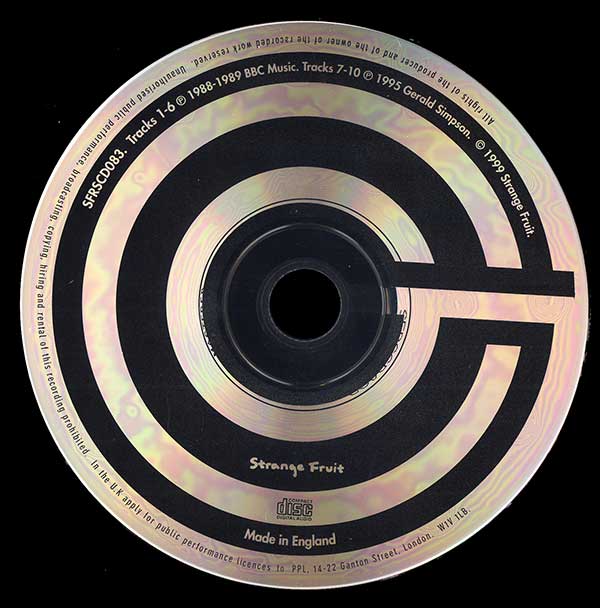 A Guy Called Gerald - The John Peel Sessions - UK CD - CD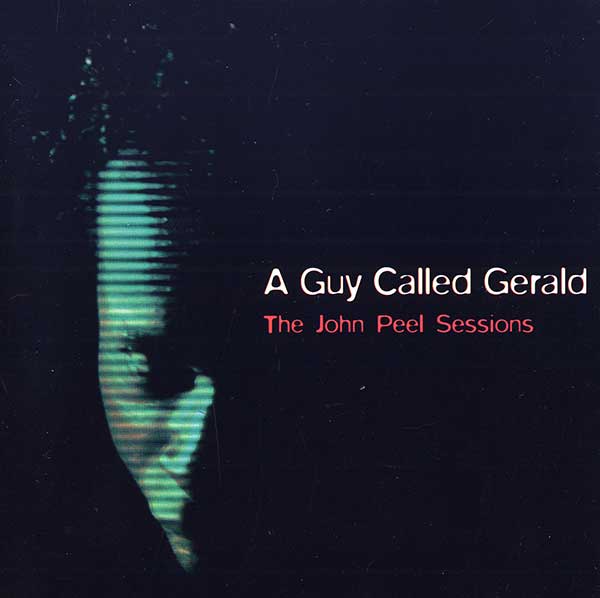 A Guy Called Gerald - The John Peel Sessions - Spanish CD - Front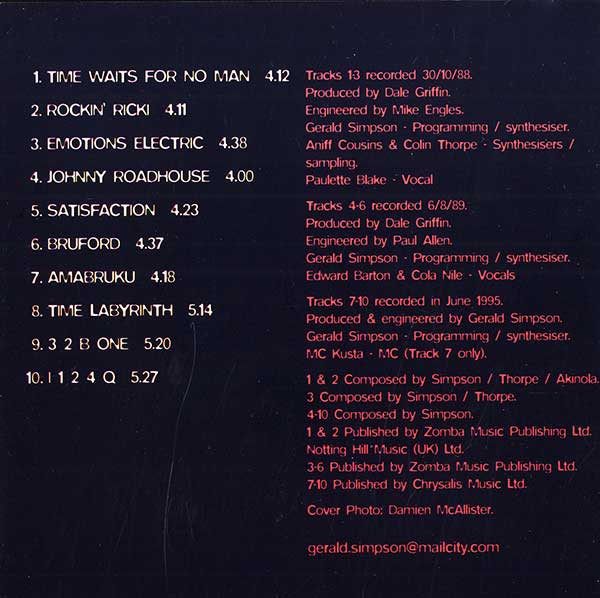 A Guy Called Gerald - The John Peel Sessions - Spanish CD - Credits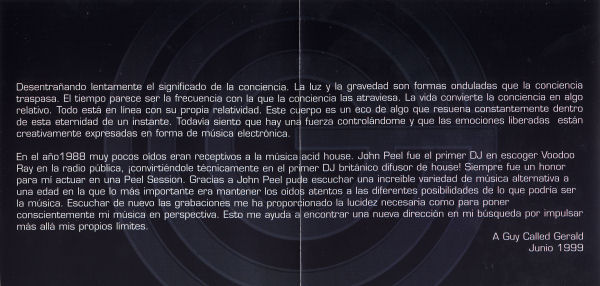 A Guy Called Gerald - The John Peel Sessions - Spanish CD - Inner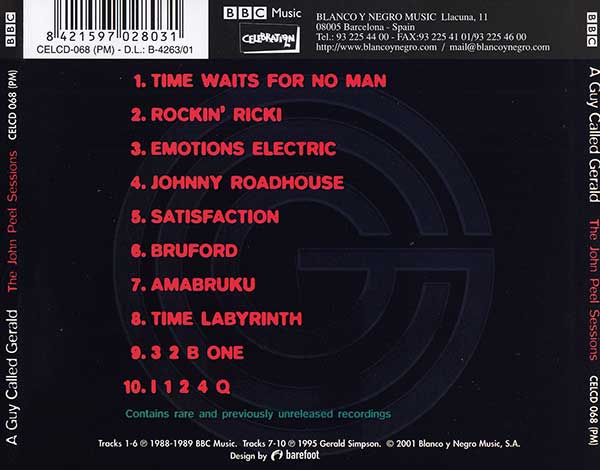 A Guy Called Gerald - The John Peel Sessions - Spanish CD - Back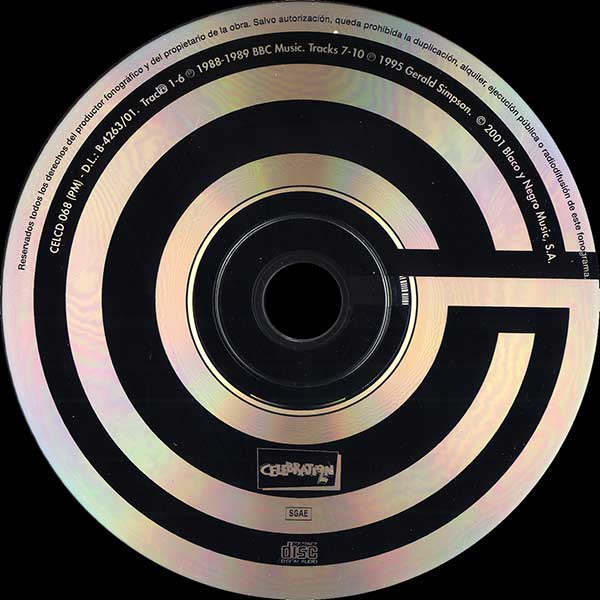 A Guy Called Gerald - The John Peel Sessions - Spanish CD - CD