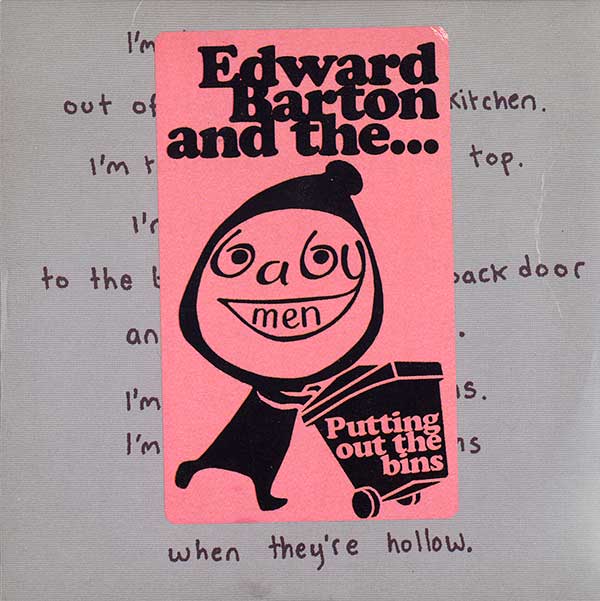 Edward Barton And The Baby Men - Putting Out The Bins

UK 2013 CD Single; Wooden Records: WOO 031
2:22 Putting Out The Bins
1:48 She's A Girl
2:11 Government Drugs
Released:
18th August 2013.
Credits:
Written by Barton, apart from "She's A Girl" written by Baker, Barton, Massey, Wilson.
Joe Baker: Bass.
Edward Barton: Microphone.
Jackson Massey: Drums.
Che Wilson: Keyboard.
Mike Baker: Production.
Pop Audio: Mixing Mastering.
Anna Budrys: Camera.
Comments:
For much more info, head over to the Official Baby Men site here.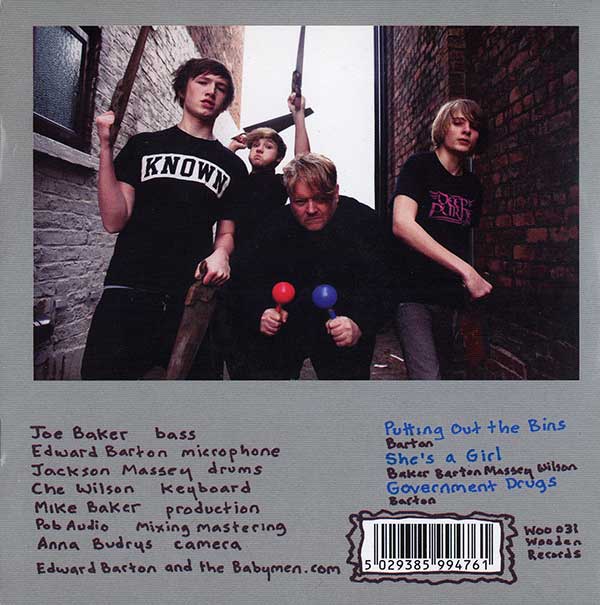 Edward Barton And The Baby Men - Putting Out The Bins - UK CD - Back
Edward Barton And The Baby Men - Putting Out The Bins - UK CD - CD