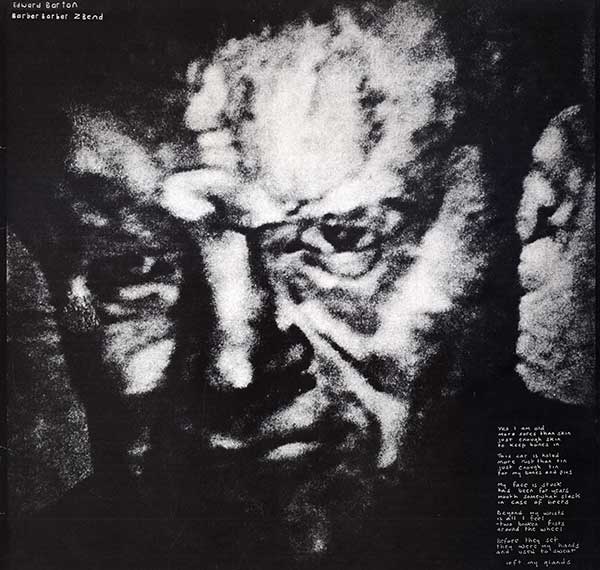 Edward Barton - Barber Barber / Z Bend
UK 1988 12"; Wooden Records: Wood three
??:?? Barber Barber (thunder) [featuring Steve Gibbs playing many things]
??:?? Violence
??:?? Barber Barber (mowing sort) [featuring Steve Gibbs on scissors]
??:?? Z Bend [featuring Rob Stump on Bohran]
Released:
October 1988 (as stated in Music Master Singles Catalogue, 3rd Edition, 1990).
Credits:
Steve Gibbs plays "many things" on "Barber Barber", and plays "scissors" on "Barber Barber (mowing sort)".
Rob Stump plays Bohran on "Z Bend".
Comments:
Later apparently remixed by A Guy Called Gerald and released as a remix single (which I haven't managed to track down yet). The A Guy Called Gerald remix later appeared on the "Edward Not Edward" album.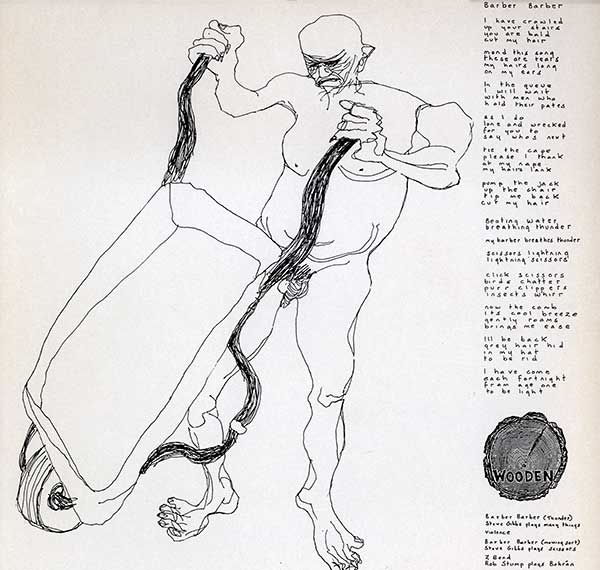 Edward Barton - Barber Barber / Z Bend - UK 12" Single - Back
Edward Barton - Barber Barber / Z Bend - UK 12" Single - Credits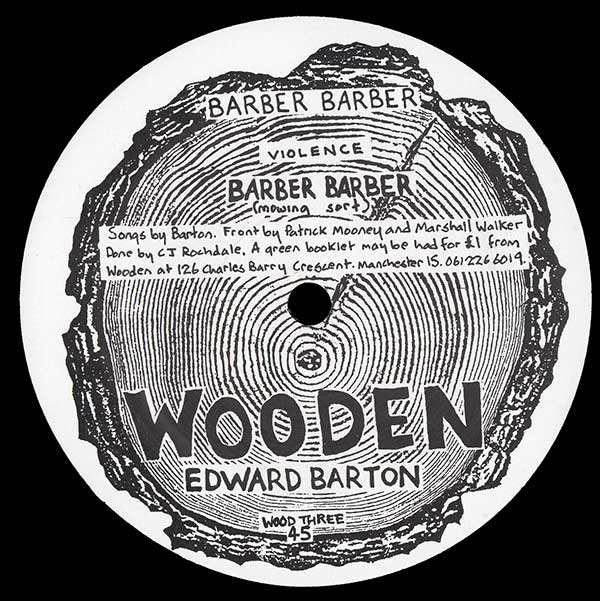 Edward Barton - Barber Barber / Z Bend - UK 12" Single - Side A
Edward Barton - Barber Barber / Z Bend - UK 12" Single - Side B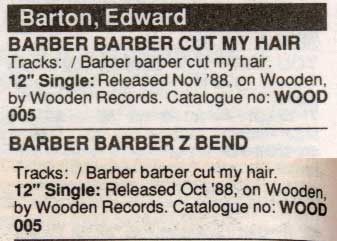 Edward Barton - Barber Barber / Z Bend - Release Date Details - Music Master Singles Catalogue - 1990 (page B15)