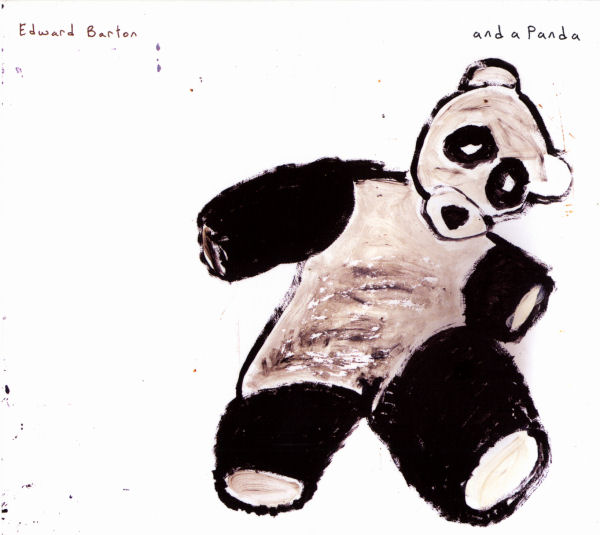 Edward Barton - and a Panda (album)

UK 2009 CD; Polite: PAM02
UK 2009 CD; Polite: PAM02 [Box Set with 8 Prints, Postcards and Lyric Booklet]
3:46 Two Squirrels
3:14 Skirts And Shorts
3:41 Poim
2:45 The Wrong One's Gone
3:41 You Can't Go To The Party
4:03 From The Blossom To The Moon
3:21 Ginger Funk
3:11 Dark About Now
3:42 Dirty Water
4:02 Scares Girls
5:01 Scratches And Bruises
3:04 Blackberries
2:31 Top-Fruit Tree
4:01 Daisy Rang
Released:
September 2009.
Credits:
Produced, written, performed, recorded and arranged by Edward Barton.
Mixed by Stefan Pierlejewski
Mastered by Bunt Stafford-Clark
Comments:
And a Panda [BOX SET EDITION] by Edward Barton 12.00
Pre-order Available September.
This limited edition box set by Edward Barton features his new studio album And a Panda, along with 8 prints of his paintings, postcards and a lyric booklet.
The album is also available on its own.
More about this box set
Contents:
1. And a Panda 14 track CD
2. set of 8 prints (140125mm) of paintings by Edward Barton
3. 20pp Lyric Booklet
4. 2 Barton Postcards.
5. Supplied in hand made box, with embossed cover.
More about Edward Barton
Edward Barton is a cult figure in Manchester. His career spans three decades as a filmmaker, artist, curator, performer, songwriter and poet. From a first bizarre appearance on Channel 4's music programme The Tube in 1984 singing "I've Got No Chicken but I've Got Five Wooden Chairs" while playing guitar with a wooden spoon through to the controversial Dadaist gallery Oblong he set up in Manchester's Affleck's Palace his position as a Manchester and National Treasure is assured through the constant generation of creative chaos. Barton's 90's performance night, Hip Replacement, developed a Studio 54 like reputation in Manchester's music scene, and his own song writing has seen him work and chart with the likes of A Guy called Gerald, 808 State, Opus III, Norman Cook and Kylie Minogue.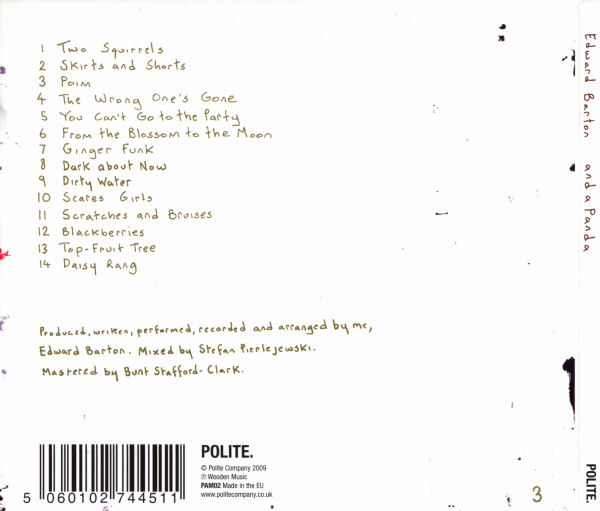 Edward Barton - And A Panda - UK CD - Back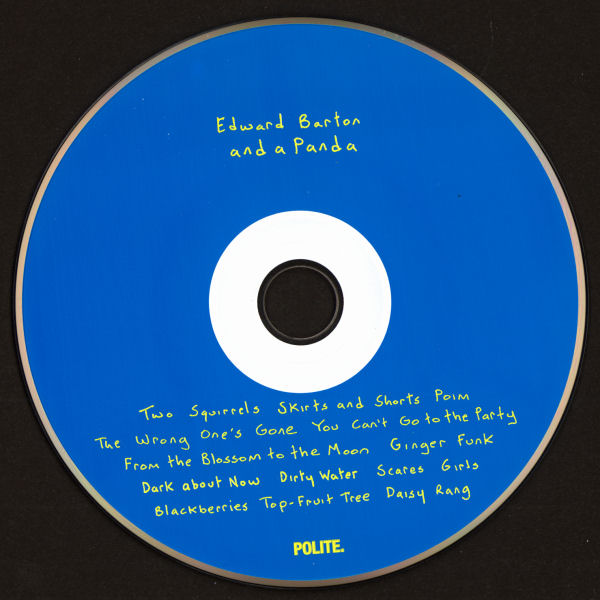 Edward Barton - And A Panda - UK CD - CD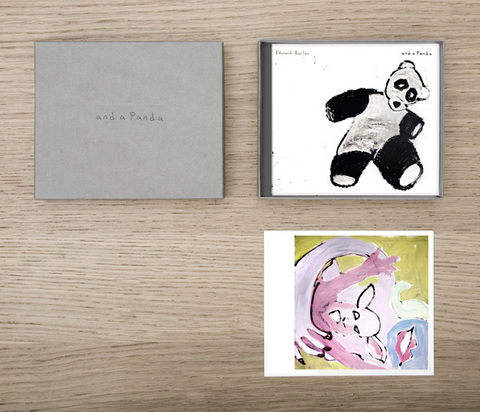 Edward Barton - And A Panda - UK Boxset